November is a difficult month in recruitment. While everyone else is getting into the Christmas spirit (far too early), recruiters are working long days trying to get everything done before the year ends. Clients want vacancies filled ASAP, but candidates aren't returning your calls or emails. Your boss is on your back about targets, and worst of all, it's constantly dark and cold outside!
You can easily let all this negativity weigh you down. Fortunately, I've put together 5 effective ways to turn a bad day into a good one. You can turn it around!
Stop Procrastinating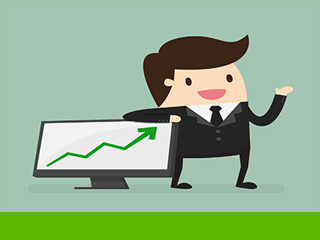 We all tend to put off giving people bad news or postponing the one task that we really don't want to do. If you hold off on doing the most difficult tasks all day you will only stress yourself out even more. Okay, so calling someone who you felt was a great candidate to tell them they haven't got the job is not nice for anyone. But it has to be done. The longer you leave it the more difficult it becomes. Make a list of everything you must get done that day and start with the most difficult tasks first. Once they are out of the way you will feel much more ready and focused on the rest of your tasks. Plus, it will give you a feeling of momentum, changing your perspective on the day ahead for the better.
Nurture Relationships
Be proactive with regards to your relationships with your clients. It may be coming towards the end of the year but clients will likely have projects lined up for the New Year and will need candidates to fill roles. Pick up the phone and have a chat, see what they have planned for the coming year. If they are going to be looking for candidates you can begin to put a plan into action, meaning you will be ready to place candidates as soon as the need arises.
Reconnect with Candidates
With the New Year rapidly approaching many people will be getting ready ot make the next step in their career. According to a survey last year by Career Builder, up to 21% of people's New Year's resolutions is to find a new job. If you're wondering how to turn around a bad day at work, give yourself a boost by getting in touch with candidates you've secured a job for. Send an email and ask them how they are getting on and show them that you are still interested in their career. If they do decide to look for that new position come the New Year, you'll be the first recruiter they think of.
Take A Break
We all know we should do it but how many of us actually take ten minutes to ourselves during a hectic day? A recruiter's day is a busy one as we all know, sometimes it may feel like you haven't had a minute to yourself all day. Take a break, get out of the office, go for a walk, listen to some music, or phone a friend - do anything that takes your mind off the day for at least ten minutes. If you don't, you could end up making silly mistakes; your brain needs a rest! Taking ten minutes to yourself will help you clear your mind and allow you to re-focus on getting things done.
Stay Positive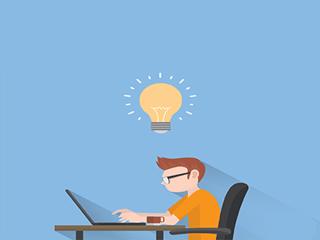 Sounds simple but if you're having a day where your boss is breathing down your neck, you have deadlines to meet for your clients and you can't get a hold of candidates, staying positive is difficult. This happens to us all, not every day is going to be great, but if you let yourself dwell on the negatives you will struggle to overcome them. If you're feeling overwhelmed, take a minute to remember all the good you've done for people over the year. Have a think: How many people have you successfully placed in a new job this year? How many people's lives have you changed through your hard work? Remember you are good at your job; if you weren't, you would have been out the door long ago.
Don't let a bad day drag you down! A recruiter's job is challenging but you can easily turn a bad day around with a little positive thinking, a clear head, and a quick phone call. Turn that bad day around and remember Christmas is just around the corner, which means the staff party, bonuses, and some much deserved time off!

About the Author: Since graduating from Strathclyde University with a BA in Journalism & Creative Writing, Jenna has been working as a freelance writer and journalist. When not at the keyboard Jenna likes to follow politics and current affairs and is not afraid of a good debate!