Simply placing an advert on your website and marketing it out via social media is not enough. Especially if you want to attract the very best applicants. Recruiters need to understand their audience and they need to know what the peak times are for publishing a job advert.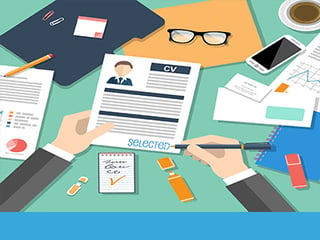 Fortunately, we've done that research for you. We've analysed data from over 150 recruitment agencies and we've determined the times that candidates are most likely to apply for jobs. We've determined what months are best, alongside what days are most effective.
If you want to increase engagement from candidates, download your free copy of our brand new whitepaper and become an ever more competitive recruiter. With the year drawing to a close, it's important to start thinking ahead. Let's aim for a very successful 2017 and let's start now, by getting to grips with the peak times that candidates apply for jobs.
And it's important to get this right. With over 6 million ads currently posted on LinkedIn, a number that doubled in just one year, it's clearly becoming ever more difficult to get your content in front of the right eyes. So, you need to publish at the very best times to be the most effective.
Your whitepaper covers:
The best month(s) for engagement
The best day(s) for engagement
An in-depth analysis of the peak times for applications on job adverts
Download your free copy below and let's get busy recruiting even more efficiently than before.
About the Author: Working as our Content Guru, Andy plans, writes, and edits articles and blog posts for Firefish Software. He holds an MA in Professional Writing, and in the early mornings is known to gravitate towards the nearest coffee pot.