As the recruitment software market continues to move forward, it's clear that the days of choosing a solution based on one or two features is long gone. With technology now at the stage it can provide a whole host of additional benefits for your business, the decision process is far more complex than it once was.
So what is it you need from the software? And what is it you would like it to do today and tomorrow? Separating your needs from your wants is a great starting point in the process as aside from the obvious consideration of cost there's a lot more to keep in mind when choosing recruitment software.
1. Can you have a say in how software is built?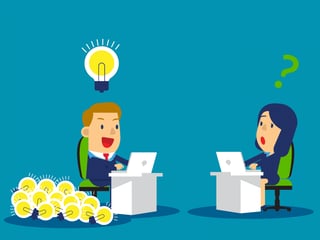 Some companies will now actually allow you to help decide what new improvements and features are added to their recruitment technology.
If you come up with a solution which you believe would make you and the other user's lives easier when using the software then you can suggest adding it to the development roadmap. And it doesn't matter whether you work for an SME or a blue chip organisation your suggestion will be considered all the same.
2. Is it web or license based?
As cloud computing continues to grow, the advantages of web-based recruitment software are now greatly outweighing the old style 'licence based' model. This is mainly due to the advantages which SaaS software can bring to recruitment agencies and corporate recruitment teams.
With organisation sizes also continuing to fluctuate, an important consideration for many is now whether or not a software can scale up and down with the company, so if any further users or extra system functionality is required then it should be fairly easy to do so.
3. What's the customer support like?
There's also more to consider than just the product itself. Don't forget you'll have to interact with the company on various occasions, so check out their track record with regards to support.
The role of the back office is crucial when it comes to acting on your requests, so make sure they have a good structure in place. Rather than day's gone by where customers were forgotten after the initial sale, vendors are now aiming to keep your business for the long term with many now offering incentives to promote customer loyalty.
So how do you go about finding out this information? Those organisations will be happy to provide you with a wide range of formats including brochures, slideshows, websites, live demonstrations and case studies which on most occasions contain the contact details of customers who can be contacted directly.
Once you've chosen your CRM it can be tricky to get recruiters to use it too its full potential. We have an eBook to help agency owners engage their recruiters with new tech, download it below:
Wendy McDougall
Wendy McDougall is Chief Fish of Firefish Software. In her spare time, you'll find her playing squash or feeding her inner geek with the latest technology!
Subscribe to our blog and receive top content to help you reach, engage and recruit more effectively!