Why would you want to improve your recruitment website? And what does 'improving your site' actually mean to you?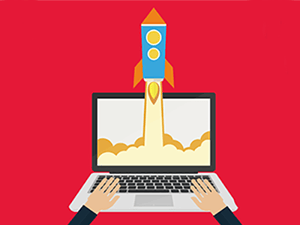 These are just some of the first questions to be answered when you're thinking about making changes to your site. From a recruitment agency point of view some of the answers should probably include:
to pull in new business
to attract more top talent
to get convert more candidate job applications.
There are plenty other reasons, but as long as the focus revolves around creating tangible business results then you're on the right track.
However, the good news is that optimising your recruitment website doesn't have to be a huge project. You don't have to completely re-design the site and start from scratch to improve its effectiveness.
Provided you're in control of the Content Management System (aka the backend of your website) then there's quite a bit you can do to improve the site yourself.
Create the right copy and content
When it comes to recruitment website content a major consideration should be whether it's targeted towards clients or candidates. Of course, candidates like any info that talks about how you're going to help them get them a job and all the sales info is for clients.
Having original, interesting, exciting or even controversial content is going to be shared and viewed more by your readers. And the more your content is shared the higher up the search engines you will climb and the more visitors your site will receive.
And when you are adding new pages to the site don't be shy. Spread the word on the various social networks to let your followers know you've been nice enough to put together some information for them. Potential site content includes videos, whitepapers, webinars, presentations, podcasts and even online games.
Create a kickass homepage
For the majority of visitors, this will be the first impression they get of your website so whilst giving them an insight into the rest of the site it should also give them plenty of reasons to click through and see what else you actually have on there.
Some of the latest features on revamped recruitment sites include:
Follow us – With a larger audience your online marketing activities will be more successful so put links to your social media channels and, if you have one, a newsletter in a visible section of the page. There's lots of very cool free social media buttons now widely available so by adding them you can also jazz up the appearance of your site.
Up to date info – Some form of company latest news, blog updates or a Twitter or Facebook feed to demonstrate the work you're doing.
Latest / Featured jobs or job search - As well as demonstrating the type of jobs your company deals with this also allows candidates to apply to these vacancies in a fewer number of clicks.
Recommended site pages
There's no perfect solution to the recruitment website format. With that being said though there are some pages that we'd recommend you have on your site such as:
Products or Services - Clear description of what your company has to offer.
Resources/Articles - Any form of interesting content you've put together. As mentioned above, candidates will most likely be interested in any information which helps them get a new job and clients will be glad to hear of any market overview or insight.
Customers or Clients – Existing or past client logo's or testimonials demonstrating who you have done business with.
Team or Executive page - Photos allow both current and potential customers to see who their dealing with.

Get in Touch – Should include all potential contact details as well as, if possible, a contact form on the page.
Awards or Accolades – Chance to show off all those that you have received. Logo's work well here.
Having access to update your own site's CMS prevents you having to rely on a third party which will save you money and allow you to make changes quicker. When making updates to your site make sure you're doing it for the right reasons. Update your site with relevant content which as well as encouraging users to come back to the site will also be shared amongst their peers.
Jonathan Gordon
Jonathan is a creative SEO account manager with a background in online marketing. He loves helping businesses improve their online presence through SEO.
Subscribe to our blog and receive top content to help you reach, engage and recruit more effectively!