In today's market, there's a huge variation in how we recruit candidates. This isn't necessarily a bad thing as it personalises the service you provide.
However, you can improve your personal approach by ensuring candidates to feel welcomed, valued and well informed through timely engagement. By supporting applicants along the way, it helps to bring them in from the cold and give them an idea of what it really would be like to work for you.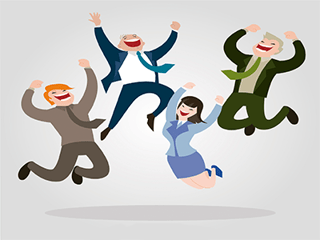 Some other things to consider in your candidate experience are:
Make sure the experience and what is being communicated are a true reflection of what it's really like to work there. If you oversell and over promise, then this will only be reflected in your retention rate.
Tailor your approach to each of the levels of staff and get a feel for the communication that your candidates receive; as the language used is reflective of your employment brand. If you're targeting graduates don't just bundle them in with your senior management candidates. An approach which Unilever themselves successfully take with separate candidate journey's for 'Graduates & Students' and 'Experience Professionals' seen on their careers page.
Give candidates access to contact you through each of the major online channels. By communicating with them through their chosen method, this lets them feel like they're the ones in control. Although make sure to respond to them if they do get in touch because with a few negative comments they might damage all that time and effort you've spent on developing your brand online.
Get the foundations right and everything else will fall into place
A configurable software which you can mould to suit your company can help you build the solid foundations for your company's recruitment. With an effective piece of technology this will take care of the process element, allowing you to focus on enriching the experience for candidates and adding value at every touchpoint.
Companies need to move on from the generic email address link on their web career or vacancy page for applications. Candidates are being lost or forgotten about and stuck in an inbox and neither nurtured nor engaged.
Through the use of technology there's such an opportunity here to save on recruitment costs and spend more time focusing on the experience. Rather than just letting those online applications disappear into a black hole and candidates feeling disgruntled towards a brand or organisation.
A window into your company
By providing candidates with a fully integrated online recruitment experience upon reaching your careers site, they can get an understanding of what it would be like to work for you, view any opportunities you have and apply for each.
It goes without saying that a more attractive careers or jobs site will receive an increased number of direct applications. Common forms of content here includes staff photos/videos, company activities, tours round the office and the more attractive company benefits. Huddle's jobs page is one good example of an inviting careers page (Although they do still have a generic email for applications mind you).