Business development is the bread and butter of growing your agency. At times neglected and even dreaded, it's still something you need to apply yourself to regularly in order to maintain a steady flow of new clients into the sales pipeline.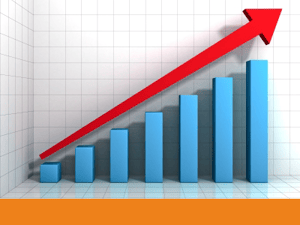 Regardless of your process, at some point you will need to engage your potential client in a live conversation. Here are some do's and don'ts for survival in this sudden-death arena. As a matter of sheer fortune, we can categorize these in terms of the three Ps: Preparation, Persuasion, and Persistence.
Preparation
Do your homework.

The more informed you are, the greater your chances of converting the call into a meeting. Your research might involve:
Scouring the company website for titbits relevant to your pitch.
Analysing the social media presence of the individual you want to speak to (don't just look at LinkedIn, check out Twitter too as people let more of their personality shine through, so you can get some good info here).
Doing this will enable you to come up with a more customized opening as well as better and more targeted questions. This level of care often impresses a potential candidate - your familiarity with them and their field will help them feel a greater sense of familiarity and comfort with you.
Pro tip: If you don't have time to do much research about a prospect, you might be able to glean some info from the people you speak to on the way to the target. Just by asking you can often get all the details you need from a friendly gatekeeper! Always treat gatekeepers with the upmost respect and good manners as one day they could be the ticket that puts you thorough to the correct person. Many a possible relationship have been non-starters due to being snappy with a gatekeeper/receptionist who you have to get through to reach your prospect.
Persuasion
Once you've made it past the gatekeeper/receptionist, notes in hand, your job is to close on the next step - agreeing to meet. The best way to do this is to offer your prospect useful information while conveying enthusiasm and honesty.
Therefore:
Do try to generate interest with an upbeat, enthusiastic attitude of mutual discovery.
Do strive to demonstrate the value of your agency convincingly before arranging further contact. This should involve asking probing questions - there's no need to wait until you're face-to-face.
Do listen carefully and take notes!
Don't commit a social faux pas: have excellent phone etiquette, avoid no-nos like chewing, mumbling, or doing something at the same time as the call. Also do not raise any controversial, political, or overly personal conversation topics with them.(Seems daft but it happens).
Don't launch right into a dreary monologue.
Don't use tacky techniques to try to trap the prospect into agreeing to meet. (chances are they will know exactly what you are doing, and immediately go off you).
Persistence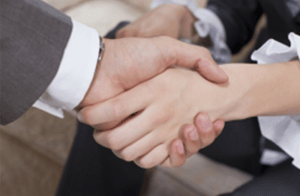 They say business development is a numbers game, but it's not like the lottery. Don't just power through your call list in the vain hope that if you simply speak to enough people one of them will eventually say yes.
Do strive to maximize your chances with each prospect with top-notch preparation and persuasion.
Do confirm the face-to-face meetings you arrange before setting out. Yes, your prospect could use the confirmation call to back out at the last minute, but that's better than showing up and wasting precious time figuring out (and fuming about) the fact that you've been stood up.
And…
Do keep going! Yes, you are very likely to get quite a few rejections in between those happy wins. But you mustn't let yourself be discouraged just because you're in the midst of a string of setbacks.
When you know you're covering all your bases, your confidence will assuage most of the apprehension that arises when making that all-important prospecting call. Good luck!
Images: Master Isolated Images, stockimages, patrisyu
Cameron McLennan
Cameron McLennan works within recruitment technology industry. Outside of work, he loves spending time with his family and playing golf.
Subscribe to our blog and receive top content to help you reach, engage and recruit more effectively!