Marketing involves generating lots of content. There are eBooks, blogs, whitepapers, podcasts, and videos to create… it's a big job and it takes loads of time! To maximise the return on this effort, it's important to distribute and amplify that content well. The best way to do so? Social media. But developing a social media strategy can be difficult. Especially when matching up content with the best social media platforms. To help you, we've put together an eBook covering everything you need to know to develop a social media strategy for your recruitment agency that works.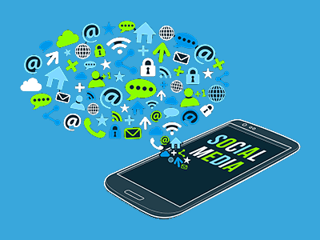 Download your copy of our new eBook below and take a breakneck swim through the various social media platforms you can use to build your social strategy for your agency brand. We'll discuss the best posting strategies for each social network, and we'll consider what tone to use on which platform.
We've made sure to include as many social networks as possible, and not just the usual suspects. Find out how to use Snapchat for recruitment, go back to basics with the classics (Twitter, Facebook, and LinkedIn), and get to grips with Pinterest and Instagram, too.
By the end of your eBook you'll feel a little more confident, and you'll know your Snap stories from your Pin boards. You'll have the information needed to get the most out of your content by matching it up with the social platforms where it will perform best. Get your copy now!