Our guest on this episode of the Predictive Recruitment Podcast is Mitch Sullivan. Mitch has spent the last 25 years working within recruitment, taking the normal contingency agency route from consultant, to manager, to troubleshooter.
With his wealth of experience, Mitch was the perfect guest for the Firefish podcast. He joins Alan for a conversation on how recruiters can make the change from contingent to retained contracts.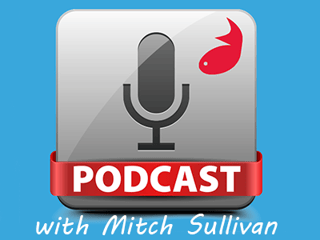 During the episode Mitch and Alan discuss:
The benefits of a retained model
Why clients don't like the traditional agency model
How recruiters can achieve a 70/30 split between retained and contingent contracts
Listen below, and as always, let us know what you think in the comments.
Show Notes
2:58 - Reviewing your business model. Moving from contingent to retained recruitment.
3:32 - Benefits to working on a retained model, and why there will always be a place for contingency.
5:18 - The difference between working exclusively and working retained.
7:04 - Why is it easier for recruiters 30+ years or older to move to a retainer?
8:32 - How is retaining a recruiter good from the candidate perspective?
11:12 - The internet has weakened the contingency recruitment model. A retainer allows recruiters to focus on quality.
13:27 - How to sell a retained recruitment business to clients.
15:52 - What indicators can recruiters use to identify which clients will retain them?
19:12 - What factors should you consider when identifying clients?
22:44 - Why you can only oversell contingency recruitment.
24:52 - How to approach a cold client about retained recruitment services.
26:32 - How has the attitude towards retained recruitment services changed over the years?
27:12 - How does the retained model impact on delivery and your workflow as a recruiter?
32:22 - A retained recruiter is a recruiter that the client has invested in and wants to succeed.
33:47 - Closing with some information on Mitch's services and how to get in touch with him.
You can find Mitch via his company website, on LinkedIn, and on Twitter.