It's already September and 2016 is racing towards its conclusion. But there's still some time left. So, after the summer holidays have been and gone, let's make the most of the last few months of the year.
Sandwiched between summer and Christmas, there are plenty of recruitment events on offer. Here's a list of some excellent options for you to consider. Some are, of course, a touch short notice…
September
SourceCon Fall 2016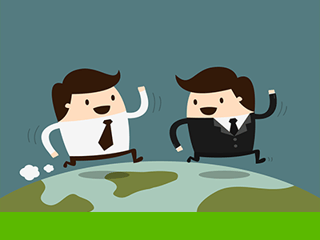 This one's a little bit further afield for UK based recruiters, but it looks like an excellent opportunity to meet new people and learn new things. SourceCon takes place on the 22nd – 23rd September at the Anaheim Marriott in Anaheim, California. The event focuses on:
The State of Sourcing in 2016
Purple Squirrels and Thinking Beyond Traditional Sourcing
Sourcing Like a Grandmaster
Rethinking Your Email Marketing Strategy
Marketing Hacks to Up Your Digital Talent Sourcing
Sourcing on Slack
Branding Tips and Advice
Tickets can be purchased here. A full conference pass costs $1,295 and there's a $50 discount per person on full-conference registrations when two or more attendees register.
#SOSU Europe
A touch closer to the UK, #SOSU takes place at the RAI Amsterdam, Amsterdam from the 28th – 29th September. Sourcing Summit Europe brings together sourcing experts from across the globe to discuss key trends and future predictions in their area of expertise.
Discussions include:
Human Hacking for A New Era of Sourcing
Sourcing and Engagement in the Experience Economy and Winning in the New Digital Age
Scaling Sourcing at Facebook
Reinventing Email as #1 Tool for Sourcing Talent
Using Mobile Apps to Find Talent
Souring For Start Ups
Tickets are available here at €950.
Recruitment Agency Expo
Taking place on the same dates as SOSU Europe (28th – 29th September), the Recruitment Agency Expo is an excellent event featuring over 100 exhibitors, alongside free seminars covering the hottest recruitment trends and topics.
Attendees can expect:
100s of relevant products and services
Discussions on the latest industry trends and developments
Networking opportunities
Ideas for developing your business
Our own Chief Growth Officer, Alan Hiddleston, has a slot booked on day one between 15:30 and 16:00. Alan will discuss 'Why Marketing is Eating Sales for Breakfast.' You can find him at Theatre 2 and his session code is S14.
Tickets for the expo are available here.
October
Onrec HR Conference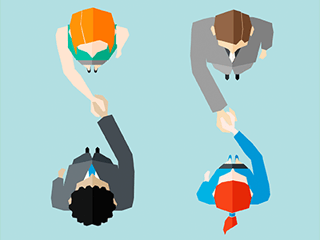 The Onrec HR Conference takes place on the 12th of October in Friends House, Euston, London. The conference explores how recruiting methods have changed thanks to new and emerging technologies, and how to get the most out of your recruiters in order to attract the best and most applicable candidates.
According to the event description: 'This conference will help you test, challenge, and develop your company's online recruitment strategy.'
Key points of discussion include:
Yell talking about social media and your employee referral scheme
GAME's insights into their latest employee branding strategy
Legal update for HR practitioners using online recruitment
Adzuna talking on 'Digital Hiring and Big Data'
AIRS discussing 'Unearthing hidden talent using unconventional means'
Tickets are available here at £195+VAT.
UK Recruitment Technology & Social Media Conference
Taking place on the 13th of October from 10am – 5pm at 20 Bedford Way, London, UK Recruiter's Technology & Social Media Conference aims to help recruiters stay ahead of the game, learn more about new technologies, and recruit more efficiently. Showcasing innovative products and services from a range of organisations, the event is for recruitment decision makers allowing them to see the very best software on the market.
The event is exclusively for recruiters, and attendees can look forward to:
A relaxed and informal atmosphere
A wide range of networking opportunities
A range of workshops on technology, sourcing, and social media
Networking opportunities, lunch, and post event drinks
Tickets are available here, and they cost £12 per person, including VAT.
November
TruGlasgow 2016
This one's much closer to home for us. Taking place in the Hard Rock Cafe, Glasgow, on November 3rd, TruGlasgow boasts 15 discussion tracks and recruitment masterclasses spread out over 5 hourly time slots. The full list of speakers will be released nearer the time.
Plenty of cities around the world host Tru events, attracting corporate and agency recruiters, HR practitioners, sourcers, social media experts, and vendors. They're informal, encouraging participation from attendees, and they're full of thought provoking discussions around the future of recruitment.
Tickets are available here, and they cost £20 per person. Follow the event on Twitter via @TruGlasgow
Recruiting Trends Conference 2016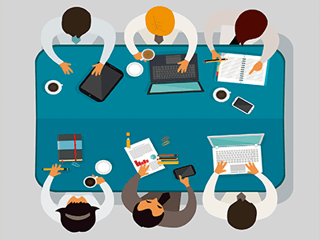 Another far flung event for UK based recruiters, the Recruiting Trends Conference takes place from the 14th – 16th of November at the Hilton Austin in Texas. Hundreds of professionals attend this conference every year, seeking to re-energize their recruiting and sourcing practices.
The event itself involves presentations, workshops, peer-to-peer discussions, and excellent networking opportunities. Attendees can participate and listen in on conversations covering:
Recruiting Strategies
Candidate Experience
Sourcing
There's also an expo showcasing the latest recruitment products and services.
Tickets are available here for an early bird price of $1195.
Getting the Most Out of Conferences and Events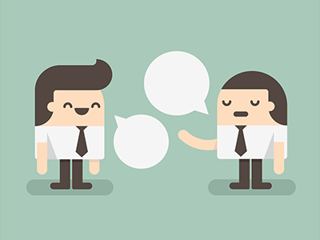 Hopefully at least one of the above face-to-face events catches your eye, and even if you can't make any this year, there are plenty to put in your diary for next year.
Remember that successful networking requires you to be proactive. Often a good approach is to start relevant conversations before you arrive at the conference itself. Social media can be a great opportunity to forge new friendships before meeting face to face.
And most events have some sort of social gathering afterwards. So stick around – some of the best networking happens after the event itself.
Hope this is of use to you and do let us know if there are any excellent events coming up that we've missed out.