The whole world moved online in 2020, meaning the way we communicate on social has never mattered so much.
And while we can expect a bit more normality in 2021 (here's hoping!), there are some social media trends that came out of this crazy year that are here to stay.
Here are seven social trends recruiters need to know about for 2021.
1. Less is more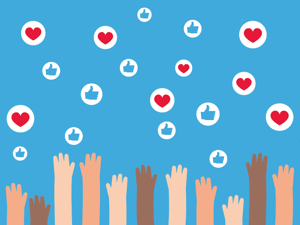 There's nothing worse than watching recruiters fill up news feeds with posts that have no value or consideration of their audience's needs and challenges.
One good post is better than ten sub-par ones, and your followers will thank you for taking a quality-over-quantity approach.
So before hitting that 'Post' button, ask yourself: "How will this post benefit my audience?". If you can't answer this question, then scrap it.

Here are some examples of social posts that will typically do well:
Content that educates your network
Content that gives your audience a laugh/that they can relate to
A question or poll that your network will engage with
Some good news that's relevant to your network.
2. The rise of microcontent
Bite-sized video content has got us through 2020 – and it is setting the tone for 2021 too.
TikTok has really taken centre stage worldwide since lockdown, LinkedIn introduced a Stories feature like Instagram and Instagram have released a new feature called Reels, that's a lot like TikTok!
So if that's not an indication that you should be looking into video microcontent, I don't know what is.
There's so much micro-content out there that attention spans are short, so you need to make snappy visual content that engages candidates and shows you know how to adapt to be part of these platforms.
3. People connect with people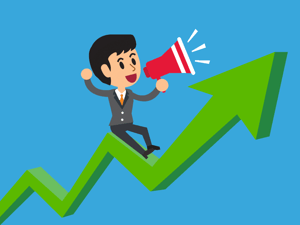 The absence of in-person interactions in 2020 has meant that brands have really needed to humanise in recent months. And this is even more important for a people-facing industry like recruitment!
So get people – aka your recruiters! – to help push the brand instead of relying on faceless company accounts.
Encouraging your recruiters to share more posts and grow their network will help build your company brand and their own personal brand at the same time – helping everyone make more placements.
Give your recruiters some ideas of the types of things to post to make it easier for them. In 2021's saturated recruitment market, your brand will need this personal boost to stand out online.
4. More brands are going live
Whether it's on Instagram, Facebook or even LinkedIn, audiences are really engaging with live online content these days.
In a world where communicating through screens is the norm, this sort of content feels easy and accessible to a much wider audience than it did before the pandemic.
If you're new to the 'live' scene, try starting out with a Q&A session with your audience or set up an interview with someone influential in your niche.
Lots of brands are getting involved in creating live content right now, whether that's online events, live webinars or Q&As. Whatever you do, just be sure to add value and have fun… but remember you're live on social media so keep it clean!
We've been running a popular Crowdcast for the last six years – check out the Firefish Live Crowdcast here.
5. Empathy is everything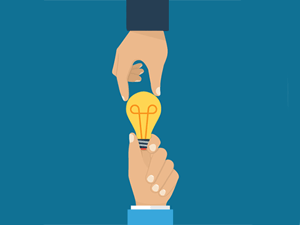 If 2020 has taught us anything, it's that empathy is key to any form of marketing. In other words, it's not about you or your brand – it's about your audience.
Knowing your audience personas inside out, understanding their challenges and knowing how to adapt your messages and content to suit your target market will be essential in 2021.
Empathy ensures you create content that sits well with your audience and deters you from any insensitive messaging that could unwittingly offend your market.
6. YouTube is great for growth
With business moving online, YouTube business channels are exploding – and you don't need to have a long YouTube history to start generating a tonne of views on your channel.
Share your expertise in the market and give your videos SEO-friendly titles and descriptions so your videos can easily be found in YouTube and Google searches.
Here's how the best recruitment agencies are using YouTube right now.
7. Conversational is professional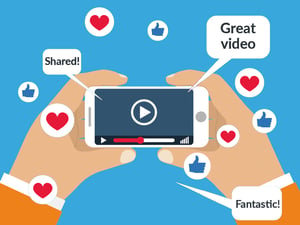 No one wants to feel like they are speaking to a robot, so using a conversational tone in your posts and comments is key to getting engagement from candidates on social today.
This has been a long-standing trend on most social platforms for years now, but LinkedIn finally made the shift in 2020 and now the most successful brands on this platform are those who speak conversationally to their audience rather than formally at them.
Find a conversational voice for your brand that engages your audience. This will be very different depending on which sector you recruit in. This will help your brand seem more human and keep the tone consistent across everything you do online.
Facebook is a great recruitment tool to use, but not everyone knows how to use it for recruiting. Download the eBook below to start creating awesome recruitment campaigns on Facebook that will make you more placements.
Amy McLaughlin
As Senior Digital Marketer at Firefish, Amy keeps our Firefish customers up to date with the latest news from the Aquarium.
Subscribe to our blog and receive top content to help you reach, engage and recruit more effectively!