Did you know the demand for agency temps has gone up by 9% this year? There's never been a better time to recruit temps - which is why we're taking the time to provide you with the tips and tools you need to make building your recruitment temp desk the best (and most lucrative!) decision you could make this year.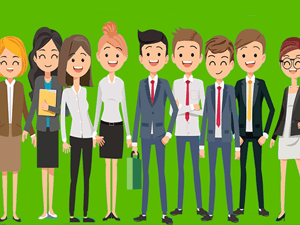 Running a temp recruitment desk is certainly not for the faint hearted, but if you have the right attitude, use the best tools available to you and take the time to work out an efficient process to live by, you can build a top-billing temp desk that's even enjoyable to run.
In light of this increased demand for agency temps, we've decided to run an unofficial 'Temp Recruitment Month' here at Firefish Software.
To celebrate, we're doing the following:
We'll be hosting a Crowdcast with Paul Dewick from Boomerang Funding on how to make your temp desk more profitable – if anyone knows the inside tricks on this, Paul does! UPDATE: This Crowdcast event has now passed, but you can watch the recording here.
I'll be hosting a webinar to demonstrate how Firefish is primed to support you in running the most efficient temp desk possible. (Update: This webinar has now passed. You can watch the recording here).
And finally, we've put together an eBook with all the information you need to ensure your temp desk is a main contender on what is a very competitive temp recruitment market - which you can click to download below!
Whether you're building your temp desk up from scratch or looking for tips on how to make an existing temp desk both easier to run and more profitable – there will be loads of actionable tips for everyone.
It's clear that the demand for temps is there (and it's growing even as you read this!), so apply the right steps and attitude and you can turn your day book into a money-making machine in no time.
Download the eBook below to get started!
Lisa Dey
Lisa has been working as a temp recruiter for a number of years. In her spare time, she loves going hillwalking with her daughter.
Subscribe to our blog and receive top content to help you reach, engage and recruit more effectively!