The dreaded interview, the candidate is only one in the spotlight right? I feel this is WRONG! I believe that is a naïve and dangerous attitude to adopt for any recruiter or hiring manager. What if the interviewer comes across poorly and your perfect candidate declines your offer or accepts one from a competitor – OUCH! So now I have injected some fear, have I got your attention?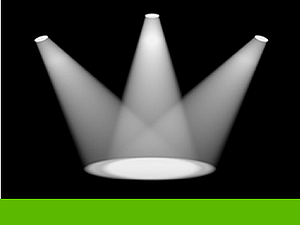 The interview is a platform for discussion, not a grilling or opportunity to look out the window, check emails, skive etc etc! It is the platform for the candidate to represent themselves better than the rest on the shortlist AND an opportunity for the employer to do the same - differentiate themselves from their competition and decrease the likelihood of the candidate declining your offer. You are a custodian of your company's employer brand in that interview, take that responsibility seriously!

We have all heard "first impressions count", of course they do, but how much? The Society for Personality and Social Psychology (SPSP) have realised multiple studies on this all confirming the theory. Thus, the hiring manager or recruiter will form an opinion of the candidate BUT, they will do the same - it is not a one way interaction.

So, let's look below at my top 5 elements of the interview that need to be adhered to by both sides of the table:
1. First impressions
Make a good one! Handshake, eye contact and a strong introduction. We all know that we're looking for from the candidate – arriving early, politeness, good manners, small talk on the way to the interview room...But what about your first impression as a recruiter?! Be ready for the candidate, welcome them, thank them for their time, do NOT have other candidates CV's or interview packs on the table, have water for the candidate, be ready to start…phones off! Remember that their first impression of you is just as important.
2. Build rapport and use names
This makes the interview feel more personable, like a conversation rather than a script, psychologically a bond is formed by doing so. If you see your candidate taking a note of who is on the panel at the start of the interview – take it as a good sign. Surely you'd rather they did that than called you the wrong name? Similarly on your part, using the name of the candidate highlights to them they are not just "Candidate number 3 of 5", it is more humanistic and personable. The candidate feels important and it shows you care about their individuality. Remember - studies have also shown that people are more likely to hire someone they like – would you hire someone that could do the job but will upset the team you manage or annoy you? Unlikely!
3. Confidence and preparation
Be confident, articulate your points, and highlight why this company is the place for them. You need to be familiar and comfortable with the interview format and questions – if you fail at the delivery of an interview, what impression does that give!? Swan analogy fully applies here, graceful on top, legs going crazy under the water!
Arthur Ashe famously stated - "One important key to success is self-confidence. An important key to self-confidence is preparation." – the man was a World Number 1 Tennis Pro and won 3 Grand Slams, I'd say he is fairly well qualified to comment on both!
4. End on a high
Thank people for their time, simple but massively effective! The candidate has given up their time to come, so highlight the next stage or decision making process, timescales and then STICK TO THEM! You have delivered a great candidate experience, don't let yourself down by not keeping the candidate engaged.
5. Balance your banter
I have seen people execute this perfectly and won over a tough panel of interviewers. I have also sat and cringed when it has failed terribly. I like a joke, I like a joke more than most – if used correctly you can bond with people and break the ice successfully. Don't joke about other candidates, companies, and the answer they have just given! You will hear answers and comments in interviews that send you close to the edge, do anything to refrain from laughing!

Importantly - see the interview as a positive, it is such an opportunity for either side of the table, "Opportunities don't often come along. So, when they do, you have to grab them." – Audrey Hepburn.

Use every interview conducted or attended as development, improve yourself or processes, be true to yourself - you will benefit from that, trust me!

Until the next time – good luck in any interviews you attend or conduct!
Euan McNair
Euan McNair is an award winning Senior Talent Acquisition / Resourcing / Recruitment / Employer Brand Professional with an extensive track record of success within the Public & Private sectors.
Subscribe to our blog and receive top content to help you reach, engage and recruit more effectively!