There are a huge variety of job boards available to recruiters, and we're constantly offered free trials; but how do we begin to evaluate which is best and why? Data! Tracking the way we use online job boards gives us all the information we need to make these decisions, right at our fingertips. To get you started, we've put together a 'top 3' list of which figures to track.

1. Response rate
Definition: The number of applicants generated by a source during a specific time period.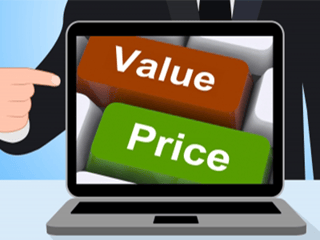 Job boards are not only useful for finding successful applicants; they also give fantastic brand exposure. Most job boards allow you to break down a single response rate into different parameters such as salary expectation or location. Look for job boards that have high response rates across the ranges that the majority of your jobs sit in – whether these lead to new hires or not is besides the point, you're looking to the response rate as a measure of exposure into your target market. Candidates may prefer to email or call you to discuss a role they've seen advertised, so be sure to keep an eye on those candidates that don't apply directly through the website – they're all part of your response rate figures too!
2. Conversion rate
Definition: The number of applicants from a source that are converted into new hires during a specific time period.
Conversion rates are the biggest reason to stay loyal to a job board – money talks! Keep an eye on the rates at each stage of the recruitment process. How many applicants make it through to initial telephone screening, first interview, final interview, etc.? Taking a closer look at your conversion rate for each stage gives you the chance to identify where your candidates are falling short. Perhaps your clients are slow off the mark in terms of arranging interviews, leaving your candidates open to being targeted by competing recruiters. Ideally you're looking for a job board with a loyal following. This will lower the chances of both your candidates being targeted, and of your competitors finding them in the meantime.
3. New hire cost
Definition: The cost invested in a source divided by the total number of new hires generated by that source.
New hire cost is another big factor in decision making when looking for a job board that works for you. Subscriptions to these sites can be expensive, so you need to weigh up whether the reward from advertising a role justifies your spend. There are hundreds of job boards available so it's a good idea to talk to your candidates about which boards they're a part of and piece together trends. For example, technical candidates may be more likely to use a specialist job board, whereas those interested in roles demanding soft skills may look to big sites that cover a wide range of sectors. It's important to look at job boards in relation to the roles you're hiring for; if the role is specialist, you may have to fork out for an expensive board to secure your new candidate pool.
In recruitment we can gather data from hundreds of sources, but focusing on just our top 3 figures will allow you to keep your job boards accountable. Keep an eye on the response rate to ensure your brand's getting good exposure; conversion rates to confirm you're consistently billing as a result of using the job board; and new hire cost, because there's no point in using a board to help you source candidates if it's costing you more than the fee you'd charge a client.
How do you decide which job boards to use? Do you prefer sticking purely to social media to source? Use #predictiverecruitment on social media or comment below to let us know!
Sources: Images from Stuart Miles. BPlanet.

Heidi Gardner
Heidi is PhD student at the University of Aberdeen. Her research focuses on the issues surrounding the recruitment of patients into clinical trials.
Subscribe to our blog and receive top content to help you reach, engage and recruit more effectively!