Before moving into the recruitment industry, I worked as a cocktail bartender back in the day. I still have a passion for good cocktails, and having been at a few recruitment awards ceremonies lately, I know a lot of you do too 😉 As it's recruitment Christmas party season, here's a few of my favourite recipes for you to try!
Whether you're looking for a hard and boozy drink to drown your missed-target sorrows or some virgin cocktail ideas that will fool your colleagues, this list of the best cocktail recipes for recruiters has all the bases covered.
So, here are my top 5 recruiter cocktail recipes for you to enjoy over the festive season!
1. Snowball
This is great drink for the festive holidays. Lime and lemonade make the creamy Advocaat really invigorating and it's low enough on the booze scale that you can brave a couple in the afternoon and still stay awake for the Christmas party lunch!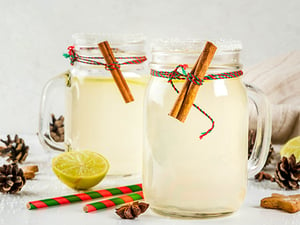 Ingredients
100 ml of lemonade
Juice of 1 lime
60 ml Advocaat liqueur
Garnish: lime slice
Serve in: tall collins glass
Fill your glass with ice. Pour the lemonade and lime juice in first and then drizzle the Advocaat in last. Give it a gentle stir being sure not to let it fizz up too much, as you still want the gas to stay in the lemonade.
2. The Penicillin
Everyone gets ill at this time of year and after a long year, it's likely a lot of your colleagues will be nursing themselves through the lurgy during the Christmas party. This is the perfect cocktail to get them fighting fit and into party mode!
Ingredients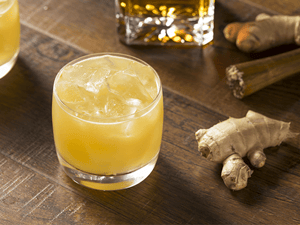 3 tbsps of honey water (3 parts honey to 1 part water)
80ml Lagavulin 16 year old Islay single malt (or another single malt whisky of your choice!)
15 ml King's ginger liqueur
Half a lemon, squeezed
Garnish: candied ginger
Serve in: old fashioned glass
Shake all the ingredients with ice and strain them into an ice-filled chilled glass. This is like William Wallace in a glass and is sure to get rid of those winter blues!
3. Zombie
If you've had a candidate accept a counter offer on the last day of the month, then this is the one for you! Zombies are often limited to 2 per person in cocktail bars…for obvious reasons!
Disclaimer: I will not be held responsible for any hangovers this blog might bring.
Ingredients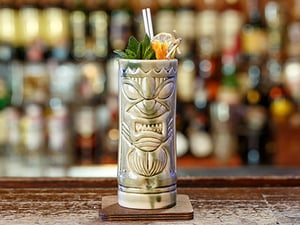 22.5 ml white Bacardi rum
60 ml gold rum
15m apricot brandy liqueur
15 ml Grand Marnier
75 ml orange juice
75ml pineapple juice
15 ml Grenadine
15ml over proof rum (for your garnish)
Garnish: Half a passion fruit soaked in the overproof rum and set alight using a lighter (be careful with this!)
Serve in: A hurricane glass
Shake the first nine ingredients with ice and strain into a glass filled with ice. Float the garnish on top of the cocktail. Take care not to burn yourself - and good luck!
4. 8th Day (non-alcoholic)
Having an 8 day week would work out pretty handy in this job, but that's not what this one is all about! Basically, if you're already at the point that you've partied the last seven consecutive days, or simply don't drink alcohol - don't worry. This one is booze free!
Ingredients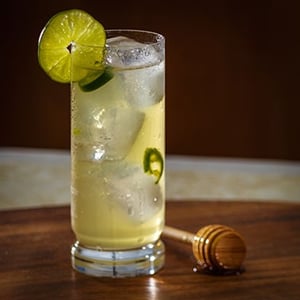 75 ml cold jasmine tea
Juice of 1 lime
2 tsp ginger sugar syrup
Lemon and lime soda to finish
Garnish: Lime wedge
Serve in: Colins glass
Shake first 3 ingredients over ice and strain in to a glass illed ice. Top up with Lemon and Lime soda.
5. The Fishito
This is the Firefish twist on the classic Mojito. It's really refreshing and has one special ingredient!
Ingredients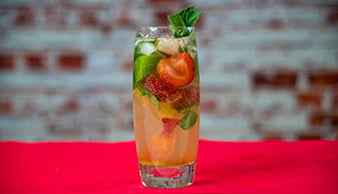 5 fresh strawberries
A small handful of fresh mint leaves
50 ml of a nice white or golden rum. My favourite is Havana 5.
Juice of 1 lime
15ml gomme sugar syrup
Soda water to finish
Muddle the strawberries in the bottom of the glass to release the flavour ( you can use a spoon to do this). Add your rum and sugar syrup.
Take the mint leaves and place them on the palm of your hand then give them a clap. This releases the aroma and flavour with out breaking them up. Add them to the glass.
Add crushed ice to the glass. Fill to the top with soda water then use a long spoon to get to the bottom of the drink and give it a good mix.
Garnish: One Firefish jelly sweet (available from all good Firefish employees) and a sprig of mint! If you're keen to get your hands on some of our famous fish sweets for garnish, drop us a line!
How to make a Fishito!
Cameron McLennan
Cameron McLennan works within recruitment technology industry. Outside of work, he loves spending time with his family and playing golf.
Subscribe to our blog and receive top content to help you reach, engage and recruit more effectively!