LinkedIn isn't just a great place to source candidates – it's also a fab place to connect with fellow professionals, generate discussions and access information galore. The best way to do this? Get groupin', I say. The wealth of information available on LinkedIn groups is priceless, as is the opportunity to bounce ideas and problems off fellow recruiters outside of your own professional network. There are plenty of groups to choose from, but here are a few musts to get you started.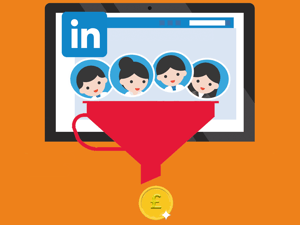 This is a group to join for solid, relevant discussions. With recent popular topics like inspirational quotes for candidates and tips to handle no-shows, there's plenty of well-regulated discussion to get involved in. You might even find that a niggly question you've had for a while has already been asked, reasoned and answered in previous discussions.
This is definitely one of the most important sites for recruiters based in the UK. With regular announcements about events listed amongst the questions and discussions there's always plenty going on. And with over 4000 members, there's never more than a few days go by without something of interest appearing.
The Institute of Recuiters group is full to the brim with hot topics – Google+, working from home and the recruitment industry's bad reputation to name just a few! Join in to keep up to date with the latest discussions and to enjoy a generally well-populated and regulated group.
ERE.net is up there as a biggie. As a US based site, their group brings you significant info and chat from across the pond. It's always good to be in the know, and you can spread your wings far and wide without leaving your desk by participating in this group.
Recruitment marketing is an important one for EVERY recruiter. My guess is you'll probably already know this, but recruitment is extremely competitive. Therefore it's not just important but crucial to stay ahead of the game, and this is a great place to share hints, tips and innovations in recruitment marketing.
It's advertised as the number one group for recruiters, and with over 470,000 it is definitely not one you want to miss out on. With plenty to absorb on a whole variety of topics, a quick skim of this group is enough to get the brain cogs spinning!
Of course social media in recruitment was going to make an appearance on the list! The importance of social media is only increasing for the savviest recruiters, and groups like this are here to assist. For some, it's still relatively unknown territory – so this is a cool place to feel it out. And for the more experienced, there's still plenty to both learn and contribute.
Another great general group which is always a-go with loads of blogs on all things recruitment. For links back to a tonne of bite-sized pieces of knowledge, this is one to hit up for some useful reading.
Here you are able to discuss the latest happenings, experiences and life lessons with fellow professionals. It's also a great sharing place to stay up to date with the latest jobs, with an emphasis on software and IT.
This group has a good mix of tips, conversations, event listings and funnies to make it an easy group to browse for a good variety of content.
One last thing: LinkedIn will automatically send you daily digest emails from all the groups you join, which when you're up into double or triple figures, amounts to a whole lotta emails. So a quick tip: change this under 'Privacy & Settings' to a weekly digest to stay up to date, and just browse discussions whenever you please!
Now that's there's nothing stopping you, it's time for a joining spree!
Author: Kara Shorthouse
Kara Shorthouse
Kara is a Digital Marketer based in Glasgow. In her spare time she loves a good gig, ponies and flattering Snapchat filters.
Subscribe to our blog and receive top content to help you reach, engage and recruit more effectively!