As a recruiter, LinkedIn is one of your most important tools for business development – we use it for prospecting, for personal branding, and for hunting down recruitment leads to warm up.
Unfortunately, LinkedIn tends to keep some of its best prospecting features for users who pay for a 'Recruiter' or 'Sales Navigator' license, but that doesn't mean there aren't some brilliant tricks to get the most out of a free account.
Here are a few of my favourites…
1. Use Boolean searches to find your prospects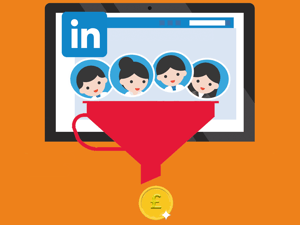 If you're not paying for a LinkedIn licence, there's a limit to how many profile searches you can perform. But you can easily get around this using a LinkedIn Boolean search on Google.
If you insert 'LinkedIn:' at the start of a search, this will tell Google to only show results from LinkedIn and no other website. Combining this with a Boolean string makes for a really powerful free search tool.
Here's an example: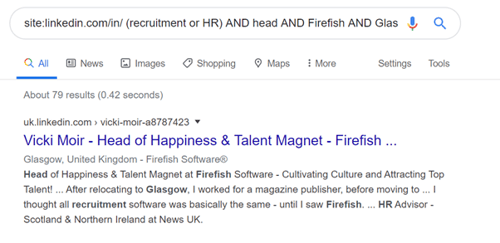 This trick will allow you to perform an unlimited number of profile searches and you'll benefit from using a more powerful search engine that you can use a full range of Boolean operators on.
2. Use Google searches to reveal hidden profiles
We all know the frustration of running a search on a company on LinkedIn only to be presented with a list of 'LinkedIn Member' hidden profiles. One of the main reasons people pay for a LinkedIn license is to be able to see these profiles that are hidden because they're outside of their personal network.
You can again use Google to get round this restriction by searching for the exact wording of the person's job title and company on LinkedIn.
Here's an example: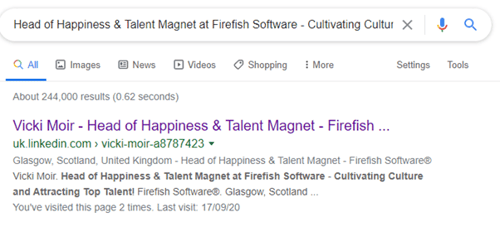 This will give you your prospect's name so now there really is no excuse for asking the gatekeeper to put your through to "Head of HR" when making a cold call.
3. Set up LinkedIn alerts
You can set up job alerts on LinkedIn that notify you when a company on your BD list posts a new job on LinkedIn (or if Google for Jobs scrapes and posts it on LinkedIn for them).
Not only does LinkedIn tell you when the job appears, but you also get other useful information like how long the job has been open for and any connections you already have at the company.
It can be worthwhile following up on ads from job alerts that have been posted for a few weeks, as this can be a sign that the company are struggling to fill the role and could use your help!
4. Follow your leads on LinkedIn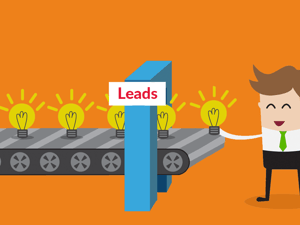 Have you ever sent out too many connection requests in a short space of time only to find you've had your ability to connect with new profiles limited? This is a major barrier if you're a trying to grow your LinkedIn recruitment network without a license.
To get round this, rather than use the 'Connect' button, skip to the 'Follow' button: When following a contact, you can still see what they post and get to reserve your connection requests for prospects who know you and are more likely to accept.
Once you've followed a prospect, you can still comment on their posts, which will allow you to make an impression and even lead to them sending you a connection request if you make it clear you're a RWK!
5. Let the leads come to you
Setting yourself up nicely for inbound LinkedIn connection requests from prospects might sound a bit far-fetched, but it shouldn't be.
Essentially, if you demonstrate well that you're a recruiter worth knowing on LinkedIn, it will become clear over time that it's in a prospect's interest to have you in their network. So get on their radar by being visible on LinkedIn to show them the value you can offer.
For more guidance on how to sell yourself and your services online so you become a LinkedIn influencer everyone wants to work with, download the eBook below.
David Connolly
David is a Senior Growth Outreach Specialist at Firefish. After working as a 360 recruiter, he loves innovating recruitment with Firefish Software.
Subscribe to our blog and receive top content to help you reach, engage and recruit more effectively!