Need to attract better, or simply more candidates to your website? Follow our three steps on writing the title, basics and body of your job advert to ensure your ads can be found, and that candidates will go on to read them!
1) An Irresistible Heading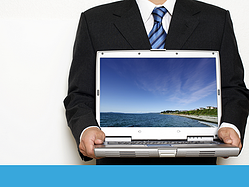 This is the most important part of your ad. Think about it: why did you click on this blog? The title appealed to you. Candidates view job ads in the same way.
Make sure you include the job title/key skills before anything else. It's a common mistake to think that you can attract more applicants by being vague but consider whether you would have downloaded this guide if it were entitled, "Great Resource for Recruiters"? Probably not. Similarly, "Great Opportunity for Developers" is not going to get candidates clicking on your ad. Cut to the chase: what kind of developers are you looking for, and for what kind of role?
The job title is a good place to start – but it's not always irresistible, especially if you're posting to a job board where it won't be unique. What motivates your ideal candidate? Is it money? Recognition? Responsibility? If it's money, for example, you might get more applications if you add the salary to the title.
2) The Basics
Job Title
Obvious, but essential. The job title should make it immediately apparent what the role is, and if there's likely to be any ambiguity then make sure you clarify this in the heading and the body of your ad.
Company Name
If you're advertising on your website, this is unnecessary – just make sure you don't copy and paste an ad written for your own website to a job board without adding this information.
Location
The more specific you can be, the better. Why say Scotland when you can say Lanarkshire, or Lanarkshire when you can say Glasgow, or Glasgow when you can give a post code?
Again, you might think that vagueness will spread your net wider but realistically, the best candidates are more likely to apply for your role with a clear impression of where it's based.
Salary
There are some situations in which you can't advertise salary; if you can though, it will have a dramatic influence on the number of views and applications your ads receive. Salary is the most immediate indicator of the job's level, and it's the next place the candidate will look after your headline.
3) The Body
Challenges
This is where the body of your ad begins. A common approach is to treat the body of the ad in the same way as you would an internal job description – don't. That may accurately outline the duties and requirements of the role, but it's going to come across as dry and deter applicants.
Instead, try beginning with the challenges you're presenting. If you're bringing in a Marketing Manager who will need to increase leads by 40%, say so. This should improve the quality of your applicants: the best candidates will be looking for clearly defined challenges, where the worst ones will avoid anything that looks like hard work.
Skills
Make a checklist of skill, qualifications, and personality traits required to achieve the goals you've outlined above. Then separate them clearly into the essentials and the non-essentials. The last thing you want is for the best candidate to forego applying because they're missing a qualification that isn't a deal-breaker for you.
Benefits
This is your chance to showcase benefits like health care, pensions, and bonuses; but also your corporate culture. Flexible working hours, diversity and equality, social activities, and office environment all have the power to attract more candidates without dipping into the budget.
How to Apply
It seems glaringly obvious, but the end of your ad must outline how and when to apply – preferably with an apply button or link to make it as easy as possible.
This is an excerpt from our "How to Write a Compelling Job Ad" guide. If you found this helpful, then download the guide for more info on job ads, including examples. Download it for free below!
Kara Shorthouse
Kara is a Digital Marketer based in Glasgow. In her spare time she loves a good gig, ponies and flattering Snapchat filters.
Subscribe to our blog and receive top content to help you reach, engage and recruit more effectively!