You're sitting in front of a client. Talk turns to money, and he tells you he won't pay any more than a figure that would require a massive reduction in your fee. You really want to work with him, and your boss would be so impressed if you secured business with this guy. Better agree to his terms, right?
WRONG!
If you've not long started in your role, I bet you know your fee levels by heart already. Great – you should know this, and be confident about what the costs are to the client. However, have you broken down everything you do for that client, and worked out the value of your time? Give it a go....I'm sure you'll find it enlightening!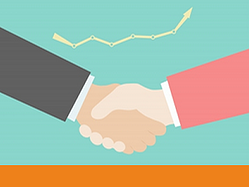 Let's think about it. You speak with the client on the phone, then meet with them and take a full job spec. The meeting takes what, an hour? Add your call time, plus travel time to and from the meeting. When you get back to the office you write a sparkling job ad and search your system for superstar candidates. You contact those people. That's a huge chunk of your day gone already.
Once you've reviewed your applications and sent rejection emails and telephone screened and interviewed and shortlisted and submitted the CVs and answered questions and chased up feedback and.....well, you get the picture. All that and you've not even arranged an interview yet! Tally up the time you spend on each task, and work out how your time is valued at even your full fee level. Knock a few percent off and see what happens.
You need to educate your client.
This is where I've seen so many recruiters go wrong: don't get stroppy and whinge about how much you do for them and how they just don't appreciate you (guaranteed to get you dumped in any kind of relationship), but do ask, "which areas of my service are important to you, and which would you like me to remove?"
See what I did there? Save yourself a bit of your (very valuable) time, and save the client a percent or two off the fee. Everyone's a winner.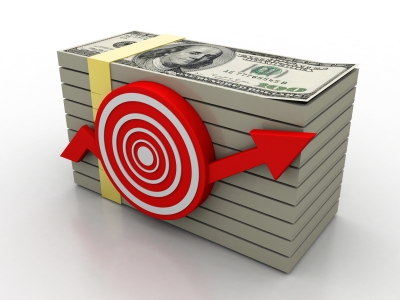 The thing is, he's met Consultants before. He knows that if he says, "Nope, that's the most I can pay" you'll probably roll over. It's not the most he can pay though – have you ever walked into a showroom, picked a car, and told the salesman your actual budget? Of course not! And this is what this guy's doing to you. You both have targets to achieve, but if you give him options he'll respect you far more than if you shirk away from having the conversation and just chuck your bonus at him instead. It's one of the most important conversations and if you do it right from the start, you'll actually start to really enjoy your negotiations.
There are times where a client genuinely won't have the budget to reach your full fee but they could give you the role exclusively, let you work on a multiple positions, or introduce you to another decision maker in the organisation you've been struggling to get hold of. Work together to find the best solution....for you both.
Get that client's respect and you'll build a solid relationship. I've had clients work with me exclusively at full fee while other agencies were offering ridiculous reductions. They didn't go because they knew exactly what I was doing for them. They also knew that I was prepared to say no to their demands; I was prepared to be honest about what my job involved; and I was prepared to walk away if I felt they had unrealistic expectations.
So the next time a client says they can't pay don't hesitate: negotiate!
Credit: Images from bplanet & sheelamohan via freedigitalphotos.net
Vicki Moir
After spending almost a decade in recruitment, Vicki joined Firefish in 2013. As Head of Happiness, she's responsible for all things talent and culture.
Subscribe to our blog and receive top content to help you reach, engage and recruit more effectively!