The chances are your company is being talked about online right now. Not just your company though; it could be one of your top brands,solutions or executives.
So what's being said? And do you need to respond? Well if you're not monitoring each then you won't know; and by the time you find out about them it will be too late.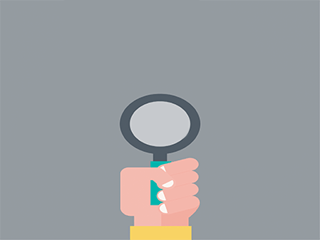 The good news though is that there are some really handy tools out there which can make the task much less laborious and time consuming than it's been in the past; so there's no need to go and hire one of those self-confessed 'social recruitment gurus' or 'online branding ninjas' to do it for you.
By following some of these tips and putting together a mini online strategy a member of your existing team could look after your online presence……….and maybe even create some sales leads for you too.
Google Alerts
Often overlooked, Google Alerts can be built for your company, brands, products, services or even senior staff member's names. You'll be updated with an email alert with the latest news on each subject on your preferred timescale, i.e. as it happens, daily or weekly. So you'll find out whenever they're mentioned online and if necessary get back in touch to thank them, help them or apologise, whatever the case may be.
Trending on Twitter
To keep an eye on what the most popular topics are at the minute view the trending tweets on the right hand side of the page once logged in. Unless you're really popular (or unpopular) though you'll have to go and search manually for your results. There are a number of tools such as TweetDeck and Twitterific which can help you with this however Twitter's own search and it's handy 'operators' really help you with the much more specific searches.
Facts on Facebook
On your company's business page you can visit 'Insights' (On the right hand column under the list of admins). This allows you to personalise your own stats and graphs by time period such as your pages total 'likes' and the number of those who have 'interacted' with your page and postings. At the minute whilst you're alerted every time someone mentions your company beginning with the '@' sign it doesn't look like there's any way of checking the total number of mentions other than manually scanning your wall (If you know of any please let me know).
Linking through LinkedIn
There's many different way's for users to talk about you on LinkedIn with 'LinkedIn Answers', the various groups (871,000 and counting) and simply commenting on other's status updates so it can be a little more tricky to keep on top of it all. Software such as Hubspot can help though by grouping each of your mentions in one central location. By setting up searches with other related market terms you can also answer those questions relevant to your field which as well as helping position you as a knowledge leader can also create some very valuable leads for your sales team.
If you would like more social media tips, check out our eBook on how to use paid social in recruitment.
Jonathan Gordon
Jonathan is a creative SEO account manager with a background in online marketing. He loves helping businesses improve their online presence through SEO.
Subscribe to our blog and receive top content to help you reach, engage and recruit more effectively!