Did you know candidates spend just as much time on Instagram as they do on Facebook these days, and engagement levels on Instagram are higher than any other social platform?
It's likely you've got your Facebook and LinkedIn recruitment strategy nailed, but have you thought about how you could be recruiting candidates on Instagram?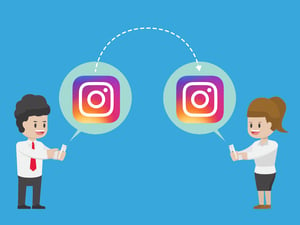 You might be thinking that Instagram is just purely for selfies and holiday pics, but research has shown as much as 80% of Instagram users engage with business accounts too. With figures like this, it's clear that Instagram is an opportunity to tap into fresh talent pools that you can't afford to miss – particularly in a candidate-short market.
Knowing how to get started with your Instagram recruitment strategy is often the hardest part, so let's take a look at some ideas that will help you get the ball rolling so you can start reaching candidates that other recruiters aren't finding yet.
How to use Instagram for recruiting
When recruiting on Instagram, your efforts will fall into one of two categories: Attracting talent (inbound recruiting) and sourcing talent (outbound recruitment).
Here's some ideas on how to approach these different social recruitment strategies.
For attracting talent
If you're thinking it's too difficult to attract talent on Instagram as a recruitment agency and that it only really works for in-house teams, try telling this to Carmichael and their 28,000 Instagram followers!
There are loads of ways you can be using Instagram to attract talent. Here's a few ideas to get you started…
Build a brand identity
A well-developed and recognisable brand is key for building trust, and Instagram is the perfect platform for this.
For in-house recruitment teams, this will be easier as you're likely to have an established brand and a marketing team dedicated to brand awareness, but if you don't have a branded careers Instagram account, this is definitely something you should consider. Remember that the content shared on company account will be focused on your customers, not your future employees, so this won't have much of an impact on recruitment.
For recruitment agencies, Instagram is a really effective tool for developing your brand identity, authenticity and trust. If you establish your distinct branding colours and style, you can use this to create a look that really jumps out of news feeds.
Here's a list of recruitment agency's we think are killing it on Instagram right now.
Showcase your personality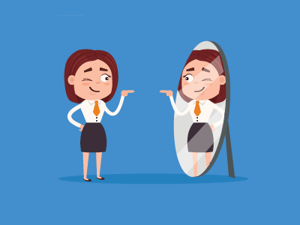 Instagram is great for sharing 'behind the scenes' content so audiences can get to know the people behind a business – and candidates love this! Use the platform to give your followers a sneak peek into your company culture and use this as a marketing tool.
In-house teams will be able to use any behind-the-scenes content for employer branding purposes, as this will give them a snapshot of the people they could be working with and what could be their next office.
But behind-the-scenes content is not just for in-house teams. Nowadays, most candidates will look up agencies that contact them to see what they're like before agreeing to be put forward for a role (so make sure your profiles are selling you well!). An agency with a good personality presence on Instagram will be recognised as one that's forward-thinking, transparent, and that cares about their team (and their candidates).
Be visible and searchable
Hashtags work really well on Instagram, and users search and follow hashtags a lot more than you think.
For example, I follow the hashtag #outfitoftheday because fashion is a big interest of mine. This means I get loads of images popping up in my feed from accounts that I don't even follow (yet) because they're related to that hashtag.
If you recruit within a certain niche, hashtag everything you do on Instagram to get yourself found. You can add them to your posts, in your comments or even to your stories (you can hide them by making them too small to see or making the text the same colour as the background).
Be strategic with the hashtags you use: Do they speak to your recruitment niche and are they even relevant in your industry? Don't go overboard with it though - five hashtags are the optimum number.
You can also include hashtags in your Instagram TV posts. Which takes me to my next point…
Use IGTV
If you've not used Instagram TV yet, it's basically just an additional platform that allows users to post longer videos. For regular accounts, your videos can be anything between 15 seconds to 10 minutes long, and this jumps up to an hour max if your account is verified.
The best thing about IGTV is that you can include clickable links in the video description, so it's a great way to drive candidates to your website.
Repurpose candidate reviews
Candidate reviews are the best form of marketing for building trust and pulling in more candidates, as they're a form of social proof. If you've got some great reviews on your Glassdoor account, your Google My Business page or any other review platform, you can use Instagram as a way of marketing out your favourites.
Use a free design tool like Canva to repurpose your candidate reviews into eye-catching images that you can post on Insta.
Or, you could even go a step further by using Animito to create a short video like the one below that I put together to showcase how much our customers love using Firefish!
For sourcing candidates
Use x-ray and Boolean search on Instagram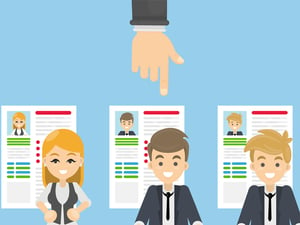 You'll probably be used to running Boolean searches on job boards and LinkedIn when sourcing candidates, but did you know you can do this on Instagram too?
Hop over to Google and type in the following:
site:instagram.com (C# OR 'Software Developer' OR SQL OR Dev) AND (Glasgow)
This will present you with a list of Instagram profiles that contain any of these terms and are based in Glasgow. I just tried this and 38 profiles popped up!
Search Instagram using hashtags
Searching a specific hashtag will help you source candidates who are engaging with content relevant to that hashtag. This is a great way to find the right accounts to follow or the right candidate posts to 'like' and interact with in order to get their attention.
Go for the users who are likely to be interested in following you / your niche and this will help you grow your network. Again, you can also follow hashtags as well as people, so any time someone posts content and uses that hashtag, you'll see the post in your feed even if you don't follow the account. A great way to find new relevant candidates!
Engage with your followers
One big mistake a lot of brands make on all social media channels (not just Instagram) is that they think posting content is all they need to do to grow their followers. But in reality actually engaging with people that makes you stand out and builds your network.
So get liking and commenting on candidates' posts to boost your profile and build your reputation as a brand that cares about its audience.
Amy McLaughlin
As Senior Digital Marketer at Firefish, Amy keeps our Firefish customers up to date with the latest news from the Aquarium.
Subscribe to our blog and receive top content to help you reach, engage and recruit more effectively!