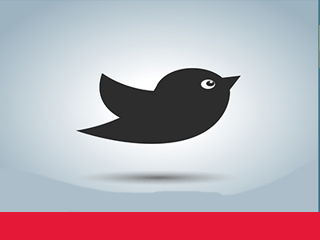 We've already looked into the crème de la crème of recruitment agencies on Twitter, and now it only seems right to do the same for individual recruitment gurus. So here they are – my top 10. Add yourself to their followers to learn, laugh and be generally inspired!
Currently the chief executive of the Recruitment and Employment Confederation, hit up Kevin's Twitter page for recruitment stats, news and info. Often coming straight from the REC Press, you can expect clear and relevant tweets as well as links to blog posts written by the man himself.
As the founder of not one but two award-winning Australian recruitment agencies - it's safe to say Greg knows his stuff. You'll find links to his blog "The Savage Truth" (best blog title ever) and a great, interactive dynamic between him and his followers.
Andy is the founder of Sirona Consulting, which helps companies to integrate social media into their recruitment strategy. Just a quick glance at his page will have you swimming in social media tips for your recruitment agency.
Stephen's career boasts many successes - founder of PCEvaluate and the National Online Recruitment Awards to name a few! So it comes as no surprise that he's one of the stars of recruitment on Twitter. His page is funny, light-hearted and interactive. Worth a follow for laughing and learning in equal measure!
Lou Adler is the king of bite-sized recruitment goodies on Twitter. As the author of The Essential Guide for Hiring & Getting Hired and Hire With Your Head, you would expect his posts to be concise and well written. Which they are. As are his blogs, which he posts regular links to here.
Louise being in charge of the UKRecruiter website – her page brings you into all the latest discussions, blogs and event news. Also, you'll often find posts with links to active discussions on the UKRecruiter website to read, learn from and get involved in!
There doesn't seem to be a single day goes by when Mitch's Twitter page isn't jam packed with straight-shooting conversation, opinions and advice. And with years of resourcing and recruitment experience under his belt, you can expect the vast majority to be pretty much bang on.
Currently a consultant and director with Barclay Jones, Lisa specialises in recruitment technology and social media for recruiters. This is both a personal and professional page, and Lisa combines the two flawlessly.
Katrina is an expert trainer, speaker and writer on the use of social media. She specialises in both helping companies and candidates maximise the potential of social media for all things recruitment and job based. Follow her for regular tips to help job seekers and talent sourcers alike.

Shally Steckerl @shally
Here's another one from the States. Shally's Twitter bio "…dedicated to providing instant pain relief for recruitment sourcing agony since 1996" sums up his page in a nutshell. Bursting with confidence, tips and great blogs, his Twitter page is one you need to visit!
And that makes 10. Follow, absorb and aim to conquer Twitter for yourself!
By Kara Shorthouse
This list was put together to be part of @louisetriance "600 things" series, watch out for it on the UK Recruiter website next week!
Designed by Freepik
Kara Shorthouse
Kara is a Digital Marketer based in Glasgow. In her spare time she loves a good gig, ponies and flattering Snapchat filters.
Subscribe to our blog and receive top content to help you reach, engage and recruit more effectively!