Google Analytics isn't just for marketing experts and SEO geeks – it's a tool we can use to gain serious insights about our online recruitment strategies too. You just need to know what you're looking for on the dashboard and know how to take the data you see on your screen and 'recruitify' it into something that's actually useful to you.
And we're here to help you with just that!
Please note: This blog assumes you already have access to Google Analytics. If the tool is entirely new to you, or there's anything in this blog that you don't understand, don't worry – our Google Analytics for recruiters playbook has everything you need to know.
So, what sort of useful insights can Google Analytics tell us about our online recruitment strategy?
How ready your job ads are for Google for Jobs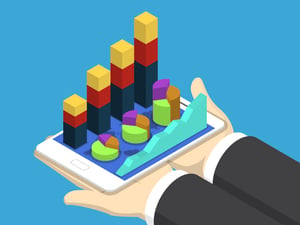 The 'acquisition' section of Google Analytics tells you how people end up on your website each time they visit – whether this is via social media, email marketing, search engines, etc.
If you have a lot of website visits categorised as 'organic' traffic, this would suggest you're in the good books with search engines: that your website content is delivering, your blog (if you have one) is hitting all the right keywords for your target audience, and most importantly of all – your job ads are well optimised for Google for Jobs.
If your organic traffic is low, this indicates your job ads aren't optimised for Google for Jobs properly – try running your job pages through Google's structured data testing tool to see if you have the Google for Jobs schema implemented correctly. It may also indicate you need to spend some time on your web content – pop your website URL into our recruitment website grading tool to find out how your website scores.
Which job boards are giving you the best return
Google Analytics doesn't just give you insights about the different sources that bring in candidates, clients and prospects to your website. It also goes much deeper than this: GA can tell you exactly which external sites drive the most traffic to your site and job pages and how many people actually apply once they hit your site from that same external site.
This comes in extremely handy if you're assessing job board spending, as analytics allows you to keep a close eye on each individual job board and how much return you're getting for each. You might be thinking a job board is worth the cash cause it's sending you tonnes of traffic, but if the traffic isn't relevant enough, your job ad conversions will be low and you won't be making a good return from it.
Google Analytics allows you to set up customised goals to keep an eye on which sources provide a lot of bounces (i.e. non-applicants) vs. completed applications so you have a much truer picture of job which job boards are working best for you.
Where drop-offs happen in your application process
Do you know what your job page to apply page conversion rates are? Are they higher on job pages of one particular format over another?
Google Analytics can tell us a lot about the different stages a candidate goes through in their journey with your brand, including how long they spend going through your registration and job application processes and if there's a particular stage in the journey where candidates get bored and/or drop off.
This will present you with the opportunity to address any bumps in the road or plug any holes in the application process that you might not otherwise have noticed and inform your future strategy too.
Devices candidates are using to apply for your jobs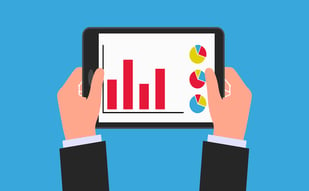 GA can tell you which devices your candidates are most commonly using when they visit your website and apply for your jobs.
If 60% of your website traffic is coming in from mobile devices but your application journey isn't fully mobile optimised, imagine the difference it could make to your candidate conversion rates if you were to invest more time in this!
Which social media channels are worth your time
Don't just focus on LinkedIn because that's the channel you're most active on – LinkedIn is absolutely stacked with recruiters, but not necessarily candidates.
Use the data that Google Analytics provides with regards to which social channels bring you the highest amount of traffic and conversions and allow this to influence your recruitment marketing and social media strategy. You can then start being a bit creative and test out some new social media recruitment campaigns and use GA insights to monitor what works and what doesn't.
For example, Facebook can be a great route to candidates provided you go in with the right strategy: Have you tried using the Facebook retargeting pixel to convert candidates who have already indicated they have an interest in your business? Download our eBook on how to set up a Facebook recruitment campaign if you're interested in giving it a shot.
So, as you can see, there's a tonne of great insights that Google Analytics can provide that will help you upgrade your online recruitment strategy – you just need to know what you're looking for!
For more info on setting your GA account up, how to find your way around and how to identify what's important to recruiters, download our Google Analytics eBook below.
Katie Paterson
Katie once headed up the Firefish blog and marketing team. She now works as a freelance copywriter and continues to contribute to our award-winning blog.
Subscribe to our blog and receive top content to help you reach, engage and recruit more effectively!