It is a classic debate, ability vs experience - one that is never far away when recruiting and one that needs to be addressed by any recruitment agency or hiring manager to ensure they are hiring the right candidate for the right role.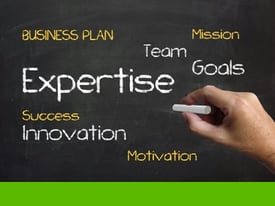 Candidates often receive the feedback, "We are looking to appoint a candidate with more experience". But, as recruiters, should we be looking closer at ability instead of simply years' experience and advising hiring managers/clients accordingly? With a severe skills-shortage in some areas, we need to look more closely at ability.
It is clear through personal experience and 8 years within the recruitment sector that clients and hiring managers value experience over ability. This is a mind-set that will not be shifted overnight, but as our sector changes, we should be highlighting ability at every turn. Sir Matt Busby famously stated, "If you're good enough, you're old enough" and that man certainly had an eye for talent!
Convince your hiring managers
When discussing this topic, I am always faced with the, "What if we take on a young, ambitions candidate, train them up, develop them and then they leave us? That's a risk!"
Well, that is a very real possibility. However, what if you hire someone with no ambition or drive, is that not a greater risk to your clients business? Instead, it might be worth pointing out to clients that if they invest in the candidate, they'll feel valued, and bought into the company, the vision, the values and are more productive due to this – why would you not want that? And why would they want to leave the company who invested in them as a person!? "Train people well enough so they can leave, treat them well enough so they don't want to" - Richard Branson said that and he has a net worth of $4.8 Billion!
So, that is how I would answer any hiring managers concerns on the topic, but what can you get candidates to do to help bridge the gap?
Ask applicants to include a testimonial in the CV or application
Make sure your candidate knows that if someone has commended them for their ability that they need to share it! This will help their CV stand out, as the best indicator of future high performance is previous high performance! Hiring managers are effectively getting a reference before you have even met your candidate!
Also, make sure candidates don't simply highlight their responsibilities but their achievements in the role too. Even having them add this directly under key responsibilities on their CV highlights to potential employers that they go beyond the job description and look to achieve all they can in their employment.
If your client requires a covering letter, why not have your candidate take their job description, treat every point as a question and answer it – sounds a bit out of the box, but I did it and it helped land me my dream job! For example, "1st and 2nd line support for local and remote users – I have provided exemplary support to X amount of users in our HQ and X across our other locations, I would always ensure tasks were prioritised due to severity regardless of their location."
Make sure your candidates highlight their passion. Any potential employer is far more likely to meet at interview stage if they believe your candidate is genuinely enthusiastic about it the role, the company and their values.
Yes the candidates induction into the new role may be more rigours, yes their learning curve will be steeper, but believe me, what you will get back in return cannot be matched by simply using experience as your key requirement. I have benefited from this first hand, it is how I have always approached and always will approach recruitment.
Credit: Images from Stuart Miles via freedigitalphotos.net
Euan McNair
Euan McNair is an award winning Senior Talent Acquisition / Resourcing / Recruitment / Employer Brand Professional with an extensive track record of success within the Public & Private sectors.
Subscribe to our blog and receive top content to help you reach, engage and recruit more effectively!