Since GDPR came into force back in May 2018, managing compliance in the hiring process has become something of a priority for recruitment teams. Now that we know what flies and what doesn't under GDPR, how do we go about reviewing and upgrading our compliance processes to ensure we're still in line with the law - without slowing down business?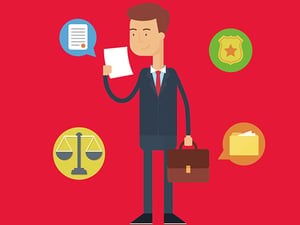 The good news is that reassessing your recruitment compliance has the potential to highlight any areas that are potentially bottlenecking your hiring process and even creating a negative experience for candidates.
So, the sooner you review your procedures and make the necessary changes, the sooner you'll become more lean as a business and place more candidates as a result!
Streamlining and automating compliance
We all know businesses have their own unique ways of approaching compliance, but regardless of the route you take with it, there are tricks to help you streamline your processes. And with the right tools, you'll be able to automate compliance activities in a way that will make your recruiters' jobs a lot easier and keep your business in line with GDPR.
To tackle compliance head-on, you need a fully informed team with the right tools at their fingertips – which is why we've put together an eBook to help you get there.
Download the eBook below to get started on reviewing and upgrading your recruitment compliance and turn your business into a lean recruiting machine!
Katie Paterson
Katie once headed up the Firefish blog and marketing team. She now works as a freelance copywriter and continues to contribute to our award-winning blog.
Subscribe to our blog and receive top content to help you reach, engage and recruit more effectively!