The other week, I was fortunate enough to hear a talk from Patrick Tame who has become pretty famous in the recruitment industry recently.Why? Well as the Chief Executive of Beringer Tame, his team of recruiters have successfully hired a CEO using Twitter.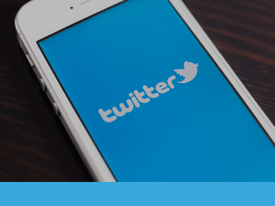 His company had no previous experience in hiring c-level people yet they beat off competition from other more experienced exec search firms and placed a candidate they found on Twitter via a very unconventional process in to a job with a £250k base salary. I loved this story because it's a real David and Goliath triumph but also because of the great things they did that challenge conventional wisdom on how to recruit c-level people.
As owner of a small digital recruitment business Patrick knew little of traditional exec search techniques but he did a very good job of understanding the brief and was therefore in a prime place to offer something different. He committed to giving it his best shot and set about recruiting the CEO through Twitter. The Twitter campaign went viral and after an unconventional application process which focussed heavily on social media (candidates made Vine videos, created Pinterest boards and submitted CVs with no education or employment details) and the rest is history. Great stuff but what can we learn from this?
Target candidate profile
The client in this case wanted a leader who would transform their business and make it relevant in today's market so the main requirement was to find innovative candidates, willing to embrace technology and keep Lyle and Scott ahead of the competition. Patrick acknowledges that some prospective candidates were put off by the social media centred application process- but ultimately this reinforced the need for such an 'outside the box' campaign. Candidates who didn't engage simply weren't right for the client.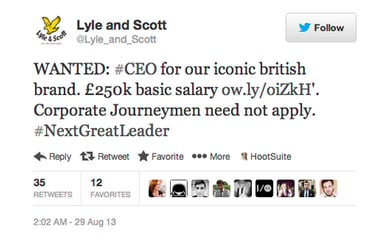 Beringer Tame's client, despite operating in the fashion industry, did not want to exclusively consider candidates with a fashion background which allowed recruiters a wider berth in the search. While the client's headquarters are in the UK the candidate could come from anywhere in the world. In this case, Beringer Tame had a bit of wiggle room and a wide brief but it's a lesson to other recruitment professionals to not assume their client's brief is strict and non-negotiable.
Beringer Tame spent quite a bit of time modelling who this perfect candidate was and where they could connect with them. They considered what types of other industries or roles this person may work in, what kind of interests they might have, where would they go on holiday, what food they might like. They used all of this to build a profile that they could use as a guide to check what types of strategy or tactics might work. Based on this profile Twitter seemed like the obvious channel and below is the initial Tweet they posted which went viral and eventually attracted the future CEO.
Alternative CV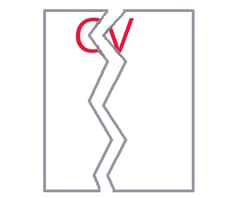 You may not be hiring a CEO and you may not be hiring for a creative industry, but if you're bored or receiving CVs and cover letters you (honestly) don't read every word of, mix things up. Would you like your candidate to submit a video of them so you can get an idea of their personality and behaviours? Do you want to know about their part time employment from university or do you want to know what they can do for you now? Decide what's most important to you and your client and set about gathering information you really want to know.
Make sure it's the best thing
Patrick Tame knows there is risk attached when recruiting for a CEO, "There is generally a risk- averse culture when it comes to hiring at any level, but this is amplified when it comes to the chief executive. The chief executive can make or break a company's fortunes, so risk aversion is prevalent". Of course, recruiting through social media isn't right for every company or position but the best recruiters will know their clients well enough to know when the risk is worth taking. The Beringer Tame recruiters did have a traditional headhunting campaign going on in the background but in the end, 6 out of the 8 shortlisted candidates had been sourced via Twitter.
Use your best judgement and your gut, and if it feels right it could be time to think outside the box.
Images: Image 1
Alan Hiddleston
Alan is an advisor here at Firefish with experience in both sales and marketing.
Subscribe to our blog and receive top content to help you reach, engage and recruit more effectively!