Customer success is a term mostly used in software companies, but the success of customers isn't only important to software companies, it's universal for all industries. Customer success professionals come in a variety of shapes and sizes. At Firefish our success team are better known as the Happiness Team; other organisations may refer to these as customer advisors or customer care specialists. In recruitment, this role would be most like an account manager to put it in perspective. Whilst your company may have dedicated account managers, it's really up to every single recruiter to be an 'account manager' and ensure the success and happiness of their customers - in this case, each of their clients and hiring managers.

Every day is a school day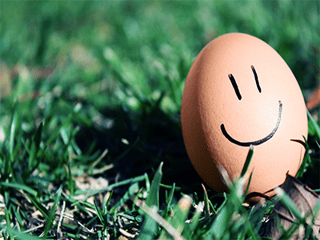 To ensure success for your client (and yourself), you need to be an expert in your field. This means keeping up to date with industry best practice and news. Sign up to newsletters and blogs from around the industry, including your clients if they have one! Wouldn't it be great to contact your client when you know they are expanding? If your client criticises something you've done, take it on board and learn from it. Find out what they would have done differently, and try to understand why. Learning from others can only make us stronger and your client will respect you for this too.
Fail to prepare, prepare to fail
Organisation is key to success. If you're not organised your clients may not have faith that you know what you're doing – even if you have lots of industry experience. When you're at a meeting or on the phone with a client, take notes. You can refer back to these later, and don't have to second guess what they said about the type of candidate they didn't want! Be prompt with responses. If you're in meetings all day and don't have time for a thorough response until hours later or even the next day, send a quick note to acknowledge the email, and let them know when they can expect to hear from you.
Always stick to deadlines, if you say you're going to have CV's over by a certain time...do it! I find it extremely frustrating when people don't meet an agreed deadline. You don't want to frustrate or annoy your clients, which is what you'll do by missing deadlines, not to mention you'll look unprofessional. So with that in mind, send the CV's (or whatever it is you've agreed) at the established time! And finally, list, list, list! Whether it's a post-it note, dedicated to-do list or online app, making lists help you keep on top of your workload, in turn ensuring your clients are happy.
'Aha'
Clients generally tend to use agencies as they just don't have the time to do it themselves. However, if they're not happy with the service, they could take it in house or look to your competitors. You need to give your client an 'aha' moment, where they realise why they are paying for your service, that you are a valuable asset and an extension to their business. That 'aha' will be different depending on the client, for some it could be speaking to you, hearing your knowledge and trusting that you'll find a great candidate; for others it might not be until you have made a placement (or several placements) with them.
Understand what type of clients you're working with, identify their personality. Do they prefer to be contacted in the morning or afternoon? What's their preferred method of communication? It's always good to make your clients feel important; after all, without them you wouldn't have a job. That said you don't want them to think you only care about the money you could make from them. The little things really help, like remembering it was the kid's parents evening or asking after the dog and remembering its name!
Always deliver what you say you will - helped by organisation. Find out what the client absolutely needs in a candidate and what they would like as a bonus, try your best to get someone with the bonus features but don't promise something unless you're in no doubt you can deliver. People buy into people, if you can build up a strong relationship and deliver the results you've promised, you're heading in the right direction to barter for exclusivity of roles!

Whilst the placement of a candidate is your success, it is important to realise that this isn't necessarily a success for the client. They need to feel entirely happy with the transaction as a whole and want to call on your services in the future; after all repeat business is always the greatest and most cost effective.
Credit: Images from rakratchada torsap and KROMKRATHOG via freedigitalphotos.net
Louise Cunningham
Louise is the Associate Director of Customer here at Firefish. She loves on-boarding new customers, cups of tea and dancing like no one is watching.
Subscribe to our blog and receive top content to help you reach, engage and recruit more effectively!