It's impossible to over-estimate the importance of an effective recruitment website. A website provides a place for candidates to find you from any location and at any time of the day. Make sure your website is brimming with jobs and candidates will flock to you. It's simple, right? Wrong! Recruitment websites are tricky things to get right, and getting them wrong can do more harm than good in terms of candidate attraction. Take a look at our top tips on how to get your website working for you:
1. Make it attractive and user friendly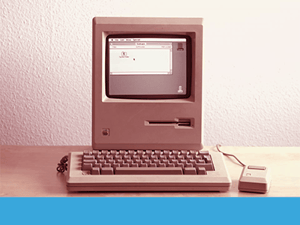 Your website should be a place candidates can go without needing to interact with you in the initial stages, ensuring your website can be used intuitively and without guidance is critical. If the layout is clunky and makes it difficult for candidates to navigate around the site they simply won't use it.
2. Quick and easily filtered searching
Candidates want to find jobs quickly and easily. Spend time and effort developing an effective search function that allows roles to be found by location, salary bracket and job type. Paying attention to this functionality will not only encourage them to return to your website, but they're more likely to recommend you to a friend too.
3. No news is not good news
The news section is usually an integrated part of the homepage and is often the first thing a candidate sees when visiting your website. Staying on top of new updates is a useful way of communicating more than just jobs to your candidates; introduce new hires, give good news and tell visitors about events you're hosting or attending. To put it bluntly, failing to update the news section of your website can stop candidates clicking any further as they think you're out of business.
4. Match a face to a name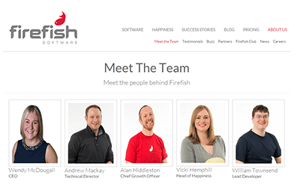 When recruiters leave a voicemail or email a candidate cold, the first thing candidates often do is Google them. Introducing your team can encourage candidates to get back in touch with your team as they're then able to match a face to a name. A dedicated team page demonstrates that you're part of a professional business that values their employees, and gives the impression you'll treat candidates with value too.
5. Encourage loyalty
Encouraging loyalty allows you to keep in touch with candidates after they've visited your site. Add functionality like 'add job to shortlist' and 'send me job alerts that match my search criteria', this ensures that the user-experience is tailored to them, making them feel that the website it personalised and targeted to their own job search. Functionality such as 'email this job to a friend' can also increase your exposure with very little effort, encouraging loyalty within groups of candidates rather than individually.
6. Be mobile-friendly
Candidates increasingly search for jobs on their mobile or tablet devices; ensuring they can easily use your website, carry out searches and read the text is critical. If your website is not mobile-friendly you are effectively cutting out around 50% of your candidate pool before they've applied for a role through you.
7. Embed your social media channels

Embedding aspects of your social media activity into your website gives candidates a consistent brand and shows them that there are other ways to interact with you than over the phone or by email. Many companies now embed their Twitter feed into the website homepage, allowing you to demonstrate your brand's personality through your website which can be more of a formal affair.
It's important to put real effort into your recruitment website; don't just expect people to use it because they won't. Provide an easy-to-use, helpful and personalised experience and encourage them to want to use your website. When your website isn't working, actively work to engage with your candidates and improve the service they receive. A good website can be the difference between finding illusive candidates for hard-to-fill roles and leaving your clients disappointed; your efforts will be rewarded with increased levels of candidate attraction, making your job easier.
Heidi Gardner
Heidi is PhD student at the University of Aberdeen. Her research focuses on the issues surrounding the recruitment of patients into clinical trials.
Subscribe to our blog and receive top content to help you reach, engage and recruit more effectively!