Those candidates you emailed this morning? Chances are they've already been contacted by your competitors. You know, those guys in the office over the road who perhaps didn't press snooze those extra few times this morning… but never fear – there's still hope for your lowly mail! If your branding is strong enough.
Branding covers everything from your logo and tagline, your website and social media presence, even the tone you use in communications. In short, every single aspect of your time at work (and outside of work, but we'll skim over that...) impacts on the brand, and in turn has a huge sway in how easy your job is. Get it right and you'll be skipping your way from the office come 5.30pm after a day speaking to responsive candidates; get it wrong and you'll be slaving over your desk well after hours because those perfect people won't give you the time of day!
Specialist Branding for Specialist Industries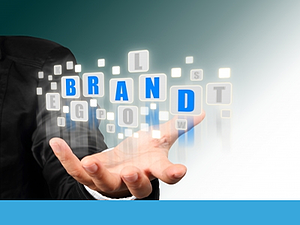 Niche recruitment firms are becoming more and more common in the Clinical industry. The sector is suffering from a skills shortage not only in the UK and Europe, but also across the world, so being the company to turn to when in search of a new role is crucial.
If you recruit in more than one niche sector, consider splitting your Clinical brand out from the others. Entrust People first started as an IT specific resourcing agency; we now have 3 divisions working across IT, Healthcare and Clinical. This resulted in a few months of panic, multiple shrieks of 'oh no!', an entire website redesign and a brand re-launch.
Why? Previously we found that candidates visiting the website for Clinical and Healthcare roles would simply switch off, left confused by a site focusing on the niche IT market around the Oil and Gas industry in Aberdeen. Potential Clinical and Healthcare candidates were left feeling like a second priority to the IT branch, and would ultimately avoid engaging with us for this reason. It's understandable though, I wouldn't be too keen on putting time and effort into interviews and applications for roles if I thought my recruiter was concentrating on an entirely different project!
Define Guidelines - and Make Sure Everyone Sticks to Them!
Candidates in the Clinical sector are largely analytical and clear in their thought process – it's in the nature of their work, and your branding should draw on that.
Our brand guidelines are now well defined – colours and fonts should be absolutely consistent. It sounds like such a small thing, but the Clinical sector contains thousands of candidates who operate to a certain level of accuracy, working in an industry where they are constantly jumping through regulatory hoops; and a good job they do too, they hold our lives in their hands!
These guys see you at an exhibition with a blue logo, but their business card is more of a teal shade? Alarm bells will start to ring! If you're slapdash with your branding, who's to say that you won't miss a zero off their salary expectations when presenting their details to a client? Or say they're educated to BSc level when in fact they have a PhD?
It may seem like a leap to think that an RGB value gone awry could prevent a candidate answering your third voicemail of the day, but your brand is all they have to go on. It's like you've gone out to meet your candidates for a coffee, wearing a tan brogue on your right foot and a black stiletto on your left - it's just not right!
Think Global
You're working in a niche sector, but in a global market. Tackling a new role with a global mindset means you have a much larger candidate pool to approach. For example, the Clinical sector in Germany is a massive market, and with roles in this industry demanding a fluency in English as well as the local language, you may be able to draw on individuals looking to relocate. Candidates working in the clinical trials world are far more fluid than in most industries, and catching candidates from outside the locality of the role you're working on not only fills a vacancy for you but expands the candidate pool you have available for future roles too.
Working on global roles often aids in attraction of the highest-level candidates; Principal Investigators and specialist Medical Directors are expected to be experts in their field, working in more and more niche therapeutic areas as their careers develop. These candidates will travel – the number of roles available to them is narrowed vastly as their experience develops, and moving across continent is almost expected. Good news for you is that these executive level roles will also pay huge fees; Medical Directors could be looking at as much as £175,000 for a permanent position, or around £1,000 per day for a contract role.
The sheer volume of competition in this field allows candidates to be super choosy. Clinical candidates are inundated with emails, inMails and the like, and can spot a copy and paste job a mile off; take time when you're speaking to these individuals. The process will take you slightly longer, but Clinical recruitment is a slow burner and the more effort you put into your branding for these types of roles, the more commission you'll see.
Credit: Images from Suwit Ritjaroon and sheelamohan via freedigitalphotos.net
Heidi Gardner
Heidi is PhD student at the University of Aberdeen. Her research focuses on the issues surrounding the recruitment of patients into clinical trials.
Subscribe to our blog and receive top content to help you reach, engage and recruit more effectively!