Nowadays you will find that most of your staff will be connected and active socially. It's not just the social media savvy Generation Y members of the team, either - you'd be surprised at who is sharing their thoughts with the world in 140 characters or less.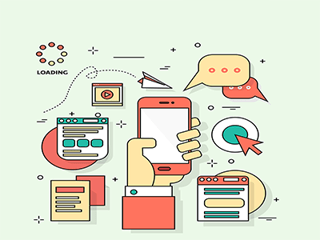 You may have an existing social media policy which is aimed at guiding employees not to harm your brand on their personal accounts. This is excellent practice as it encourages employees to be mindful and respectful of you as their employer and to not affiliate any controversial opinions or stances with your business. However, increasingly, recruiters have a separate "recruiter profile" as well as their own where they openly name their place of work and often clients in a bid to engage with and attract talent. In a market where many candidates are passive, recruiters are turning to social media and other outlets to approach these candidates in attempts to draw their attention to new opportunities.
There are steps you can take to ensure that your consultants are still behaving appropriately now that they are "officially" representing your company on social. We've had a look at some of the biggest companies and their social media policies (for both personal and company accounts). Now we have compiled a list of guidelines for recruiters - an unofficial social media policy, if you will - to outline the best practice on a professional profile.
Download it below!
Megan McBurnie
Megan worked as a recruitment consultant, recruiting in the Office Services, General Insurance and Legal markets.
Subscribe to our blog and receive top content to help you reach, engage and recruit more effectively!