Assessing your recruitment agency's social media presence is quite straight forward to do, but it can be hard to know where to start. Not only are there a whole lot of stats and channels to consider, but the reactionary nature of social media means that things are constantly changing – which is why it's so important to keep up!
Dive into our blog, and we'll show you how to assess your social media presence in a few simple steps.
Consider your key stats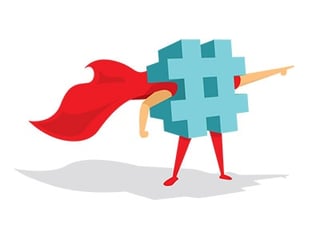 Before you can start to think about how to improve your social media presence, you'll want to reflect on how your accounts are currently performing. If you're already using a social media scheduling tool such as Hootsuite or Buffer, it's likely you're already a dab hand at keeping track of your stats, but if you're not using these tools, don't worry! Facebook, Twitter and LinkedIn all have analytics tools built in too.
Your key stats to consider when assessing your social channels would be the following:
Number of followers
Post reach (or Tweet impressions)
Engagement levels.
These stats show how well your social accounts are performing and will give you a clear idea of how many clients and candidates are liking, sharing, commenting or interacting with your content.
Look out for any notable peaks or troughs in activity over the last few months, and see what you can learn from these: Does your video content tend to do really well on Facebook, but not on Twitter, for example? Remember that context is extremely important when you're assessing these figures, though – if you attract lots of negative attention as a result of a PR disaster, your social stats will be sky high, but this is not a good thing!
Benchmark your way to success
Now that you know where you currently are with your social media presence, start thinking about where you want to be. Who in your feed is doing great things with their social media accounts? What's the best social media metric you've ever reached in the past? These are the questions you need to ask, in order to set your future targets.
To do this, split your benchmarks into three categories: 'Aspirational', 'Competition' and 'Trended'.
1. Aspirational
'Aspirational' companies are the real heavy-hitters on social media. Don't just focus on other recruitment agencies at this stage – look at brands you wouldn't expect to be pulling in a huge social media following, but somehow do.
Dr. Oetker (yup, that budget frozen pizza brand) is a great example of this. Not a business you'd think people would want to engage with on social media, yet across their UK accounts they've racked up 50,000 followers! So what are they doing to pull in such a loyal following? The key is to look to these 'aspirational' brands to see what they are doing really well and get ideas that you can then transfer to your own social media strategy.
2. Competition
This list should again be made up of social media high fliers, but this time those who operate closer to your own home turf. For this list, focus on other recruitment agencies working in your specific sector – in other words, your competition. Keep an eye on their content, their following, and how people are engaging with the things they post. Benchmark yourself against your competitors, learn from their mistakes and strive to be the best in your industry.
3. Trended
'Trended' benchmarking is when you set goals and standards based on your own previous activity. List up the figures your agency has been achieving so far, as well as the highest metrics you've achieved over the same period. These figures will show you what your recruitment agency can comfortably achieve, but also give you an idea of what it could reach if it was really stretching to its full potential. Give yourself a standard baseline to improve upon in moving forward: Set targets to monitor your figures, so you can ensure you're always heading in the right direction, and are able to address any dips in your stats.
Whilst it may be true that your agency will never reach the dizzy heights of the aspirational businesses, you should always be aiming to improve based on your trended stats, and striving to overtake (or maintain your lead on) your competitors.
Assess your post timing and frequency
Timing can make a real difference to how your posts perform, so nailing down the best slots can do great things for your stats. Whilst there's a wealth of information available regarding the best times to post on social media overall, it's worth taking a dive into your own post history to examine how your agency's social channels perform at different times of the day/week.
And it's not just about when to post, either – it's also about how often you post too. Check how often you currently post content on each social channel, and set yourself targets that align with best practice. This will ensure that you're not missing any opportunities, or putting too much effort into posts that are going to see low engagement (no matter how good they are!).
Reach the right audience
Take some time to assess the current audience for your recruitment agency's social media channels, and have a think about who you want to be targeting. A high follower count is certainly impressive, but if it mostly comprises of travel bloggers looking for a follow-back and Twitter spam bots, your agency isn't going to see much return. As with any database – size means nothing if you have low engagement.
LinkedIn offers some good stats on follower and visitor demographics for company pages. If your recruitment agency solely recruits for high-level positions in IT, and your LinkedIn company page is mainly visited by junior-level marketing staff, you're not reaching the people you need. The beauty of Facebook as a recruitment platform is that the paid ads feature lets you specify the demographics you want to target – a godsend if you're struggling with a hard-to-fill role, or keen to reach a niche pool of clients.
Look up some statistics on which social platforms your target clients and candidates spend their time, and think about what sort of content they want to see. For example, have you thought about whether filling a role in graphic design might be easier using a more visually appealing recruitment campaign on Pinterest instead of LinkedIn? Focus the bulk of your efforts on the right platform, and you will reach the right candidates.
Make it a team effort
The biggest champions of your recruitment agency's brand should always be the recruiters themselves, and it may surprise you to learn that brand messages are shared 24x more when distributed by employees rather than the brand itself. Encouraging your recruiters to maintain personal branded accounts where they share highly relevant, engaging content will show that both they and the brand are experts in the field.
As brand advocates, your team should be sharing out the company's own content, but other relevant industry content too. On these personal accounts, they're able to express their opinions on industry news, engage in discussion and show a bit of personality - something that wouldn't be possible on a company account. If you need any more convincing of the benefits to this tactic, there are stats to prove it: Leads developed through an employee's social media marketing are found to convert 7x more often than leads developed in other ways.
Follow these steps in optimising your social media channels for recruitment and you should even see the benefits go beyond social media itself. Not only will you see your followers go up and your engagement levels improve, but the number of inbound leads to your agency will also increase as a result of effective social selling. Download the eBook below to find out more!