SHOW ME THE MONEY! It's the mantra of many recruiters, but there's actually a lot more that you can take away from Jerry Maguire that will help you in your day-to-day recruiting.
It all revolves around Rod Tidwell. He's a good (but not great) candidate on paper, with a couple of serious issues which are holding him back from the job he wants. Over the length of the movie, Jerry directs Rod to the success he desires with good advice and a willingness to go to bat for his client.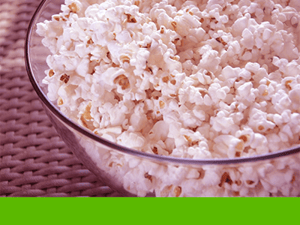 Jerry's efforts in the film are more relevant today than ever before. This new generation of candidates know they're valuable and – while they're (hopefully) not as much of a handful as Tidwell – they want to know that their recruiter is going to fight for them. As a result, you need to build a relationship with each of your candidates to show that you're invested in them. Fail to do this, and you risk being given the brush off.
So, how do you build a winning relationship with your candidates? Let's take a look in the medium of Jerry…
1 - Know how to communicate with every candidate
Every candidate is different, that's one of the things that makes recruitment exciting, but it also presents a challenge. Whilst some candidates are going to be malleable and open to your suggestions, others may need a little more work before you can be confident putting them up for roles. In some cases it's simpler just to cut these problem candidates loose, but if they're perfect for a role with only one or two issues holding them back, it's worth taking the time to convince them that you know best. You're the expert after all!
2 - Let the candidate know what is expected of them
Nobody likes to go into an interview unprepared, or to feel like they've made a fool of themselves by submitting the wrong information in their CV. Take the time with each candidate to explain what every potential employer wants from them, and help them understand the best way to give them that. The candidate only needs to see the successful outcome once to be convinced.
3 - Tell it like it is
If you've got a great candidate, but they're falling down at one specific hurdle, you're doing them a disservice if you don't let them know what that hurdle is. It may be demoralising to be told that you interview terribly, or that you don't have a niche piece of experience, but it's worse to continue to fall at the final hurdle and not know why. A great recruiter will take the time to explain how they can overcome the hurdle, and work with them to find solutions that will get that candidate the job they want; even if it means shouting at them in a car-park...
4 - Support them before, during, and after the placement
So many recruiters place a candidate and the relationship ends. You should at least take the time to congratulate the candidate on their placement, and do a small follow up after their first week to see that everything's gone well. Beyond that, take the time to get back in touch with them every few months and Keep abreast of what they're learning/how they're feeling. The average worker will switch jobs several times in their career, so by staying in touch and ensuring their memory of you stays positive you're almost guaranteeing yourself more work in the future.
So there you have it, four tips from the man himself. Do you have any other favourite movie moments that you think are an inspiration for recruiters? Why not tell us about them below?
Alex Blott
Alex is a freelance marketer and podcast host working in Glasgow.
Subscribe to our blog and receive top content to help you reach, engage and recruit more effectively!