Attracting in-demand candidates is never an easy task, but right now there's a huge shortage of candidates which makes it even harder. The good news is, your recruitment website has the potential to be your secret weapon!
With the right strategy, your recruitment website can pull in the most sought-after candidates and nurture them into their next role – here's how.
Make your website searchable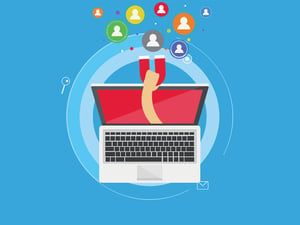 30% of all Google searches are employment-related. If your website and jobs ads aren't ranking in candidate job searches, how can you expect them to find you?
To give candidates the best chance of finding your website and jobs pages, you need to have a laser-focused recruitment SEO strategy that targets the most relevant keywords and search topics to your recruitment niche.
For example, if you're based in Liverpool and recruiting candidates for the Finance sector, does your website appear in searches for 'Finance jobs Liverpool'?
A strong SEO strategy takes time to plan and implement but, once you have one in place you should see a steady stream of organic search traffic.
Optimise your job pages for Google for Jobs
Another way to guarantee in-demand candidates find your website first is to ensure your jobs are appearing in the Google for Jobs feature snippet. You want to appear when candidates search for anything job-related. But are your jobs pages optimised for Google for Jobs?
To optimise your website for Google for Jobs you need to add their job-posting schema to the back-end. This is a piece of code that makes your job posts visible to Google for Jobs. You can use this Google testing tool to see if your site will be picked up.
You also need to optimise your page content. An optimised job page includes the role, location (be specific to region and city) and salary and has clear and concise copy that contains all the relevant keywords to promote the job and the company. Use the recruitment website grader to find out if your job pages are Google for Jobs optimised.
Download: Google for Jobs Playbook for Recruiters
Make it instantly clear that you serve them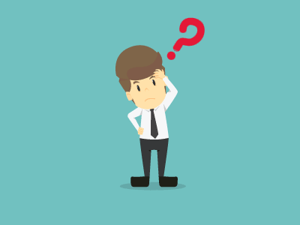 When a candidate lands on your homepage, you have 0.05 seconds to make a good impression. If it's not instantly obvious from your homepage that you cater directly to them, they're likely to look for another agency or employer who does.
How easy is it to find your vacancies page or careers site on your company website homepage? And if you're an agency, how clear is your homepage key messaging in telling candidates you're the right agency for them?
Avoid generalised messages like "Helping candidates find their next job" where possible. Instead, try to include the specific industry and areas your roles are in: "Award-winning agency specialising in engineering roles UK-wide".
Solve challenges through your blog
92% of marketers agree that content creation is effective for SEO but your blog can also be a great asset for attracting candidates to your website.
Flex your knowledge of the industry by creating fresh, engaging and valuable content that will provide candidates with insights into the job market that they won't find elsewhere. You want to tailor your content to popular search terms, common questions and job market trends to engage your candidates and help them find the answers they're looking for.
Always give your blogs clear, relevant and searchable titles. This is the first thing candidates see in search engines and without an SEO-friendly page title, it will be hard to find. CoShedule's headline analyser is a great tool for improving the searchability of your blog titles.
And, when you publish your blog don't overlook the extra SEO tasks. Add all your keywords into your meta description, URL slug and other relevant fields to give your blog a better chance at being discovered organically.
Create candidate journeys that convert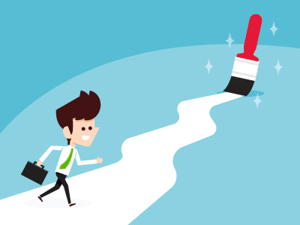 From landing on your homepage to hitting that 'apply' button, your candidate journeys need to be quick and seamless to maximise applications.
Make sure you have a clear 'jobs' or 'vacancies' button on your homepage so candidates know exactly what to click next.
Making your website easy to use and move around will improve the candidate journey and make them more likely to take the actions you want them to take. Test your web journey out by following the journey from start to finish so you can identify and fix any roadblocks.
Showcase testimonials and awards
Your key messaging might claim you're the best at placing candidates in their dream jobs – but who's to say you'll live up to your promises?
A good recruitment website will offer a testimonial plugin that you can use to easily showcase some of the best feedback you get from happy candidates. So reach out to any candidates you have a good relationship with and ask if they'll provide a testimonial that you can use.
There's no better way to attract the most in-demand talent through your website than social proof!
Download the eBook below for more tips on how to attract and convert candidates through your recruitment website.
Amy McLaughlin
As Senior Digital Marketer at Firefish, Amy keeps our Firefish customers up to date with the latest news from the Aquarium.
Subscribe to our blog and receive top content to help you reach, engage and recruit more effectively!