It's one of those really difficult questions that recruitment business owners love to ask: How do I make my website more visible on search engines like Google?
And whilst the answer to this question is far from straight forward, just bothering to pay attention to search engine optimisation (SEO) and having an active awareness of how your website is faring is a great first step.
And the good news is, there are a few things you can do to give your recruitment website a small SEO boost if you haven't covered all these points already.
Here are 10 quick tips to help you improve your recruitment website's visibility on Google:
1. Plan your keywords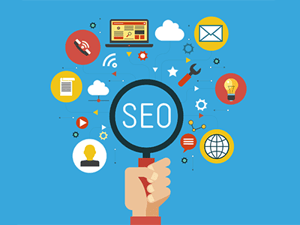 Before you write some recruitment copy for a page on your website, choose one or two keywords or phrases that you think potential clients or candidates are likely to use to find you – then work them into your page title, description, and content.
Stick to one or two keywords per page, and try to use a selection across your website to capture a wider variety of searches. It's important to not sacrifice the readability of your content in order to shoehorn keywords in, so if you think a phrase reads badly with the keyword in there, take it out.
2. Localise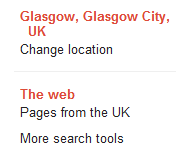 We all know by now that Google knows where we live - any time you search for something, search engines will look specifically for keywords related to a searcher's location, so you should capitalise on this.
Include locations in some of your keywords and URLs and make sure locations are mentioned in your job ad pages - otherwise Google won't scrape your jobs for Google for Jobs searches.
3. Write good page titles and descriptions
Your content management system (CMS) will ask you to give each page of your website a title and a description (otherwise known as "meta title" and "meta description").
They don't appear anywhere obvious on your website, but they're really important to Google. Meta titles and descriptions are specifically for SERP (search engines ranking pages). Here's what they look like:

Google considers your page titles and descriptions as a summary of the content on your page, and it uses them to figure out whether your page is relevant to a search. That's why it's vital to use your keyword in a descriptive title that will help the search engines to understand what your page is all about.
There used to be a character limit on meta descriptions, but this is no longer the case. However, that doesn't mean you should roffle on aimlessly! Think of your meta description as your website page's elevator pitch - why is it in someone's interest to read it?
4. Don't repeat yourself – or anyone else!
Make sure every page on your website is unique; never be tempted to use stock copy.
Google is some of the world's most powerful plagiarism software and it will send you right to the bottom of the pile if your content is repeated word-for-word in various locations, on or off your site (it has it's ways!).
If you're choosing to republish your content on another blog, at least include what's called a canonical link to show Google where the content originated.
5. Get links back to your recruitment website
Google acknowledges links from other websites (and how trustworthy those websites that link to you are) when deciding how highly your site should rank.
The best place to begin with 'link building' (the process of asking other websites to link to pages of your website) is your clients. Got a particularly happy client? Ask them to link back to your website.
Not only will you reap the benefit of referrals from their site, but your SEO should also improve.
6. Update content regularly
Updating your website regularly isn't just a good way of getting candidates to come back; it's also a good way of getting Google to come back.
Fresh, relevant content is proven to give your website a helping hand up the search results page.
You can keep things current even if you don't have lots of fresh jobs to post: a news page or a recruitment blog can help.
7. Steer clear of anyone who offers you a quick, cheap fix
You've seen them: the emails in your inbox from companies claiming to be able to get your website on the first page of a Google search overnight, at an outrageously low price. Ignore them.
Make no mistake - search engines will penalise you for 'black hat', low-quality SEO efforts.
If you do want to get some external help, choose a trusted agency and remember that a price tag that's too good to be true often is too good to be true.
8. Get social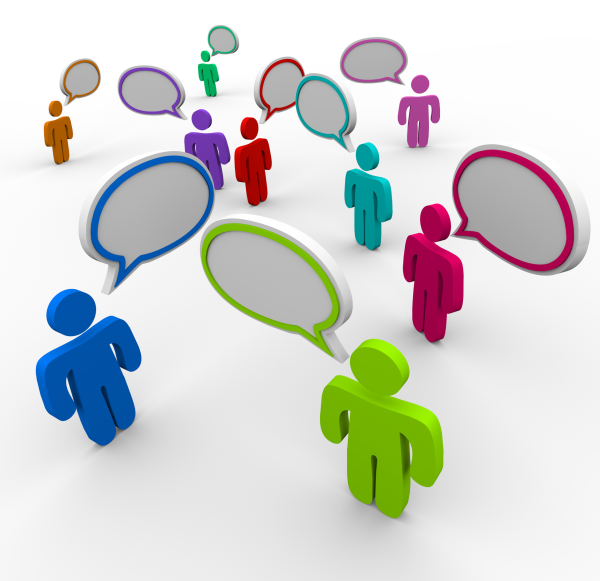 Social media won't directly impact your SEO but it will encourage more people to see – and link back to – your website. We've written a lot about Twitter, LinkedIn, Google+, and Facebook where you can find out more about how best to leverage these networks for recruitment.
9. Stay up-to-date
SEO is constantly changing. Every day Google makes changes – sometimes tiny, sometimes huge – to try to return fairer, more relevant results to every search.
Although they're not written specifically for recruiters, SEO industry blogs Search Engine Watch, SEOmoz, and Search Engine Land are all good places to check in for news on changes to the way search engines read your website.
10. Forget Google
Well, don't forget it – but don't become obsessed with it. The message to take away from all these tips is that if you write high-quality, relevant content for your website then you will see your website begin to climb up the search results page naturally.