If you've ever had to return your recruitment fee because your candidate hasn't made it past probation, you'll know just how devastating this can be.
After all that hard work, suddenly your commission, your numbers on the board and your relationship with both the client and the candidate go up in smoke.
So what can you do to protect yourself from ever having to repay your recruitment fee again?
Stay close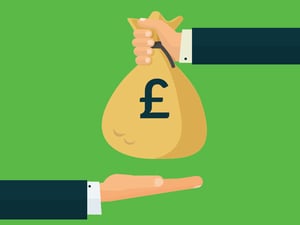 From offer stage right through to that probation-end milestone, you want to stay as close as you can to both the candidate and your client too.
There can be lots of moving factors that can cause a candidate to not last probation and it's our job to try and put any fires out before they start.
Staying in close contact with both parties will allow you to spot any unrest at an early stage. Rumbles just after a start date is really common, but if you're not checking in to see how your candidate is getting on, how will you know?
If you can make the client aware of any issues as soon as they come up, 9 times out of 10 the problem can be sorted – and your fee protected.
Protect yourself in your terms
Some probation periods can last as long as 6 months, but can your client really ask you to repay the fee if your candidate doesn't stay in the business for that full duration?
Clients will naturally want to protect themselves from losing money when a candidate doesn't work out, but really it's about compromise.
For example, you could ask for a review of the Terms once you've found them a certain number of successful placements, or ask for an exception to be added where, if the client is the reason the candidate doesn't last, you get to keep the fee.
Or, you could include a clause in your terms that states that the fee will only be returned if the candidate leaves within an agreed timeframe, regardless of what the client's probation period is.
We're not always in control of candidates making it through the probation, so it's only fair to share some of the responsibility. No industry works for free, and we shouldn't either.
Place candidates in the right roles
The most common reason for fee returns is simply that the candidate has been pushed into a role they didn't want or weren't ready for.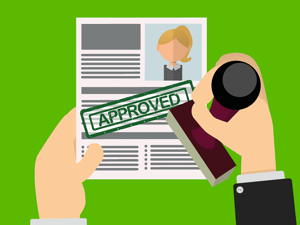 So as much as you want to convince the candidate and client that they're a perfect match – think seriously and carefully about the long haul: Will the candidate's level of experience really hold up in this role?
Be honest with yourself and it could save you your fee and the long-term relationships too.
This is why you should only ever work with clients you trust and know they will look after your candidates. If you're putting your fee before the candidate's happiness, this won't work well out for anyone.
Stagger your fee
Repackaging your recruitment services so that you can stagger your recruitment fee will help you protect your billings and reduce financial risk for your client at the same time.
It's also the kind of creativity that will help you stand out as a recruiter who knows what they're doing.
You could agree to receive the fee in a few different parts (e.g. 1/3 of the fee at offer stage, placement stage and probation stage) so that if the candidate leaves the role, you only lose part of the fee and not the full whack.
Staggered fees are a great way of pitching for retained business with a client. And retainers are recruitment gold when it comes to securing a regular fee for your efforts!
The eBook below has everything you need to start winning retained business with your clients.
Alan McFadden
Alan is the Associate Director of Growth at Firefish. An agency recruiter in a former life, he loves helping recruiters find ways to recruit smarter.
Subscribe to our blog and receive top content to help you reach, engage and recruit more effectively!