Imagine this scenario: Your star candidate receives a job offer and you're sure they'll accept. But then all of a sudden, they start to drag their heels. You're certain you've done everything right; the candidate is perfect for the job and they seemed like they really wanted it.
But something has changed and now the candidate seems reluctant to sign on the dotted line.
It's a situation we've all seen before and certainly haven't seen the last of.
But don't give up hope! There's still plenty you can do to convince your candidate over the line.
Here's how you convince a candidate that a job offer is the right one for them and turn them into a bright-eyed new hire for your client!
Create some urgency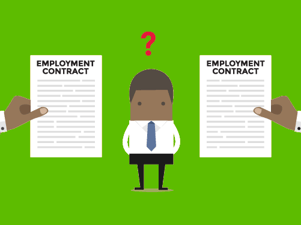 Your candidate might've been the first choice for the role, but that doesn't mean they were the only good interviewee.
Maybe they have a few options on the table and think they can afford to take their time with making a decision.
Remind your candidate that there's a time limit on the job offer as there are other (more committed) candidates still waiting to hear if they were successful.
This way, you'll create a sense of urgency and remind the candidate that the job is a great opportunity and highly sought-after.
Get to the bottom of the problem
Put your detective hat on and ask some probing questions to try and work out where their hesitation is coming from.
For most candidates, whatever is holding them back can be easily resolved but you need to identify problem first.
Perhaps it's the cost of the commute, they've been hit with a counter-offer or another recruiter has swooped in with another job offer the candidate is tempted by. The point is, you can't resolve the issue if you don't know what it is.
If it's simply a matter of cold feet, go back to the candidate's original 'why': Why were they leaving their current role in the first place? Why did they apply for this role in particular? What attracted them to the company?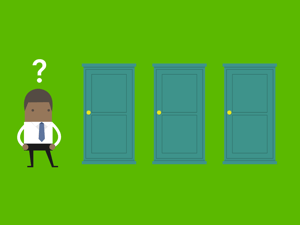 Sometimes, candidates just need a reminder of their current pain points to give them that final push to leave.
If you've asked all the probing questions you can think of and they're not giving anything away, it's time for some tough love. Be direct and ask your candidate what's changed to make them unsure of the role now?
Sometimes, you've just got to ask it straight if you want a straight answer!
Use client feedback
You might get along great with your candidates, but what do they think about the hiring manager? Perhaps the candidate wasn't 100% taken with them.
If you're getting a sense that this is causing some hesitation on the candidate's part, it's time to do some proactive match-making! You know the client loves the candidate – that's why they made them an offer. You just need to get that message across to the candidate.
Talk things over with the client to get some solid examples of what they like so much about your candidate and communicate this back to them.
Often, things get lost in translation and people don't always make the right impression. You might find that some good, constructive feedback from the client is enough to push the candidate to pick up a pen, sign the contract and accept the job.
Read: How to Support Your Client After a Job Offer is Made
Know when to say goodbye
If you've covered all of the above and your candidate is still delaying the process, it's likely you need to pull the plug.
Give them two choices: either they take the job now or you walk away.
Remember, a star candidate is only a star candidate when you can actually place them, and they're preventing other qualified candidates from having a look in.
Don't become too invested in one candidate and never be afraid to move on if the situation requires it.
Have you been burned by candidates rejecting job offers? Our eBook will show you the best way to manage a candidate job offer and get more candidates accepting your jobs.
Paul Briman
Growth Specialist Paul was a Principle Consultant in the tech sector before joining Firefish. He loves changing the way agencies recruit with software.
Subscribe to our blog and receive top content to help you reach, engage and recruit more effectively!