With the whole world going online this year, it's safe to say that 2020 has been the year of online recruitment events and Crowdcasts!
The Firefish Crowdcast has really blown up this year, with hundreds of recruiters, marketers and agency leaders tuning in around the world to dig deep into the topics that really matter to our industry.
Here are the top picks of the Crowdcasts you (and I!) loved most in 2020….
1. If You Want It, Go Get It! How to Dominate Your Recruitment Niche in 2021
with Hishem Azzouz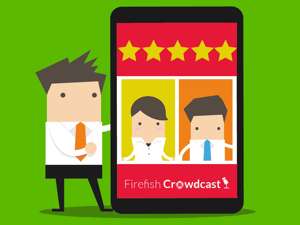 Watch this Crowdcast if… you're looking for a motivation booster for your recruitment career.

This has got to be my favourite Crowdcast of the year – if you don't know who Hishem is, you need to follow him.
What I loved most about this Crowdcast was the energy – his positivity is contagious and there was a lot of love in the virtual room in this one!
Click here to watch the Crowdcast >>
2. How to Repackage Your Recruitment Services to Win More Business
with Tara Ricks
Watch this Crowdcast if… you're looking for new, innovative ways to sell to clients.

This Crowdcast couldn't have been more on point in terms of addressing the challenges we we're all facing in this new recruitment market: How do you revamp your recruitment services to stand out to clients?
Tara was a great guest and really knows her stuff – we loved this one so much we even created an eBook out of it too.
Click here to watch the Crowdcast >>
3. When Will the Recruitment Industry Recover?
with John O'Sullivan
Watch this Crowdcast if… you want to hear the numbers crunched on post-Covid-19 recruitment recovery.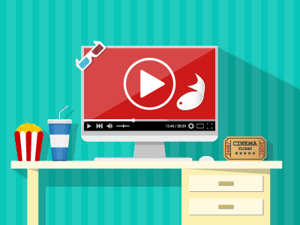 John is Chairman of Elite Leaders and has a very long line of experience in the recruitment industry.
So, who better to make predictions about when recruitment recovery will really begin and what it will look like?
My favourite part of this episode was the interaction from listeners – John was excellent at giving informed answers to recruiter queries – and that's what being a Crowdcast guest is all about.
Click here to watch the Crowdcast >>
4. How to Keep Your Client Relationships Going During Covid-19
with Wendy McDougall
Watch this Crowdcast if… you want tips on how to keep working for clients when they're not hiring.

You might think this title sounds like the content of this Crowdcast would be dated by now, but that really isn't the case.
How do you stay valuable to clients when they're not recruiting? What services can you offer them during a hiring freeze? This content is really evergreen in terms of value – the guidance can be applied anytime, not just in a pandemic.
Click here to watch the Crowdcast >>
5. Marketing Automation: The Key to Survival in Recruitment?
with Una McGuiness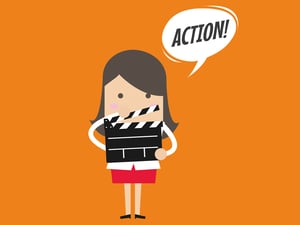 Watch this Crowdcast if… you're interested in automation but not sure how to get started.

Loved this episode – Una is a great speaker and really cuts straight to the point in this session to ensure you get maximum value in 40 mins.
She covers everything from the benefits to examples of different ways you can use marketing automation in your recruitment strategy to get ahead of the curve.
Click here to watch the Crowdcast >>
6. What Will the Recruitment Industry Look Like After Covid-19?
with Kevin Green
Watch this Crowdcast if… you're interested in knowing how to prepare for recruiting post-Covid-19.
Kevin Green was the CEO of REC for ten years and has even done recruitment TED talks – so you know you're in safe hands when listening to his predictions about the recruitment industry post-Covid-19!
This Crowdcast was extremely popular and the comments were buzzing with what Kevin had to say about the future of the recruitment industry.
No spoilers though – you'll just have to watch it to find out!
Click here to watch the Crowdcast >>
7. How to Avoid Lowering Your Fees in a Job-Short Market
with Jon Brooks
Watch this Crowdcast if… you're struggling to win business in this highly-competitive market.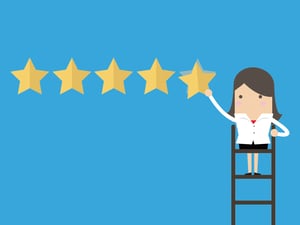 Doing recruitment BD in a job-short market is one of the biggest challenges we'll face in our recruitment careers. But lowering your fees to undercut your competition is not the solution.
In this brilliant Crowdcast, Jon Brooks from The Value Advantage takes us through how to create a failproof pricing strategy and approach price negotiation with prospects. It's a must-watch!
Click here to watch the Crowdcast >>
8. What Can We Expect from Recruiting in 2021?
with Tom Simmons
Watch this Crowdcast if… you're interested to know what 2021 will look like for recruiters.
Who can we trust when it comes to giving predictions about the job market in 2021? Economists, that's who!
For this final Crowdcast of the year, Wendy invited Tom Simmons from Deloitte into the hotseat to get the lowdown on what the next twelve months looks like for the economy – and recruitment as a result.
Tom gave us a full presentation to boot – if you haven't already, you need to see this.
Click here to watch the Crowdcast >>
To get the most up-to-date information on the recruitment industry, check out our Job Flow Index. It's updated every month with the most current recruitment data in the industry.
Joanne Causer
Joanne is a Senior Growth Specialist at Firefish. She loves bringing on board new recruiters who are looking to recruit smarter.
Subscribe to our blog and receive top content to help you reach, engage and recruit more effectively!