I can't tell the number of times I've heard "The LinkedIn Question" asked earnestly at conferences, in webinars, and in blogs. In fact if I had a pound for every time I've heard it, I'd have enough for a LinkedIn TalentPro Recruiter Account. Like The West Lothian Question, this has been asked so often, with no definitive answer, that it is never succinctly dealt with to anyone's satisfaction. So what is it then? OK, to the uninitiated it usually goes like this: If I move from one employer to another, who owns my LinkedIn contacts? (or variations along those lines)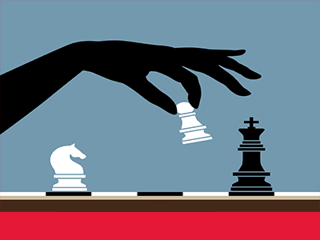 Frankly, the answer is similar to that of Restrictive Covenants for recruiters; it depends. Personally I think the clue is in the name of the account holder. Sure the company can expect access to your contacts whilst you are employed, but they cannot deny you access to it afterwards.
My more substantive point is one which recruitment firms have avoided answering for decades. Why should recruiters put so much effort into adding value to someone else's business, and still get charged for doing so? This has been the case with newspaper advertising and then job board advertising, which now includes LinkedIn.
Years ago, whilst running Maxwell Bruce Selection, I was regularly pestered by a sales manager at the Daily Express, wanting to launch a recruitment page, and for me to advertise in it (at a heavy discount, of course). My reasoning for rejecting him was that even if he paid me to advertise, I would eventually have to pay to advertise in yet another newspaper, therefore raising my costs. My adverts (and those of other recruiters) would help to establish his business channel, but would end up costing me more.
The same is very much true for job boards, who absolutely rely on high volume regular vacancy ads from recruiters to satisfy their candidates. Even the best employers don't have so many live jobs, on a regular basis. So agencies contribute the content which attracts candidates, and are charged for doing so. I'll merely mention Reed.co.uk in passing, as a great example of agencies feeding a much larger competitor in return for short-term gain. Fair exchange is no robbery I suppose, but the candidates attracted to register by your adverts are then available for any other agency to see in the CV Database – which of course they charge for. Now I'm not challenging the job board model (I'll save that for another time), but my point is that your efforts to attract suitable jobseekers, to convert passive candidates to active ones, are benefitting all other recruiters at the same time. You cannot ring-fence your applicants (although that will come soon to some major job boards), and you certainly can't keep good CV's in drawers the way we used to.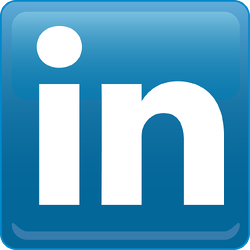 So where does the world's largest free CV-database fit into this picture? As a job board, LinkedIn hasn't really become a heavyweight contender, yet. Amongst the c.18,000 vacancies currently advertised in the UK, there are jobs posted as far back as February 2013. Evidently expired adverts aren't being removed. Setting aside the premium recruiter accounts, we know that the entire database of accounts is visible and searchable (externally, if not whilst logged in, bizarrely), and that effectively every recruiter has access to the same data. The cat is out of the bag. Employers already know that so many candidates can be found via LinkedIn. Recruiters cannot allude to black magic and reading the tea-leaves when it comes to sourcing candidates.
As ever, mere knowledge of a potential candidate's existence is not enough valuable information for any recruiter to generate a fee. As they have always said, it's what you do with it that counts. How and where a recruiter discovered a candidate, would clearly have a bearing on how urgently they were dealt with. Getting close to a candidate, gaining their confidence and trust, such that you can formally represent them in a job application is essential, and all the more crucial, when you know other recruiters will try to do the same. This is where your intimate knowledge of your market, your client, as well as the candidate will be tested. Recruiters now need to be as uniquely qualified to work on behalf of employers as their candidates do for the job itself.
Stephen O'Donnell
Stephen is the MD of PC Evaluate, which delivers online personality profiling services to UK employers.
Subscribe to our blog and receive top content to help you reach, engage and recruit more effectively!