At the Recruitment Industry Conference a few weeks ago, I noticed the term 'CRM' being thrown around a lot, but I was surprised to see that no one gave a simple explanation of the difference between a CRM and an ATS - something I know causes a lot of confusion amongst recruiters!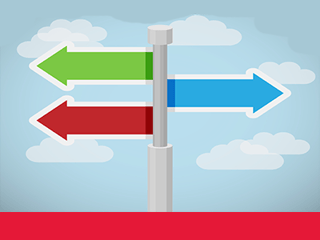 This information gap creates a big risk – if we all just assume that ATS (Applicant Tracking System) has been renamed to CRM (Customer Relationship Management), then we'll all assume we're up to date, when in reality there's more to it and these gaps need to be filled.
There are many benefits of an ATS. In a nutshell, it stores data but relies heavily on you having to dig through your candidate records to join the dots. An ATS tells you nothing about the candidate apart from the information you have manually inputted yourself.
So how do you know if your recruitment database is an ATS or a CRM?
ATS vs. CRM: What's the difference?
Here are some tell-tale signs that your ATS or database is not a CRM:
You have lots of status fields that your recruiters manually update.
You're still coding your candidates on the type of work they currently do rather than the type of work they want to move towards.
You have no way of quickly working out how active or engaged your clients and candidates are, meaning you have no tangible measure of the relationships apart from in one of your recruiter's heads!
Your recruiters see the database as boring admin work with no returns.
The clue is in the name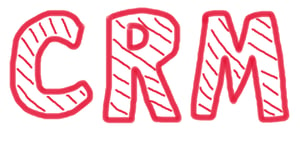 'CRM' is an acronym of 'Customer Relationship Management,' so a CRM system should enable you to have a better relationship with your customers. Now for us, this is why a lot of the standard big name CRM systems can struggle to fit our industry sector.
As recruiters, we have one customer; however that one customer has a potential dual role of a candidate and client. Therefore, we require two different types of relationship with them – client by day, and potentially candidate by night. The information, data, communication methods and channels we use to interact with that one person on two levels could be completely different.
So for recruiters, a CRM system needs to not only be able to cope with but thrive on these differences.
What should your CRM do for you?
Your CRM system should assist your recruiters to do their job better, provide an instant understanding of what's happening with every customer and prompt you with actions for that person.
These could be as simple as:
Understanding whether they are currently engaged with your recruiters as a client, candidate or both
Working out if that person is actively looking, and better still what jobs interest them
The hiring patterns of your clients and what skills float their boat
Understanding which skills are high in demand, and those which are not.
Just think - if your business had this sort of information at its fingertips, how much better could you run things? And how much more valuable would this make your business?
If you'd like to have a quick chat about how Firefish can help you with this, click the button below to submit your details and a member of our team will be in touch!
Wendy McDougall
Wendy McDougall is Chief Fish of Firefish Software. In her spare time, you'll find her playing squash or feeding her inner geek with the latest technology!
Subscribe to our blog and receive top content to help you reach, engage and recruit more effectively!