"Help! I'm a recruiter, not a marketer. How am I supposed to know about SEO?" You are not alone. Many recruiters before you have been faced with writing content for their website, with a faint idea that this SEO business is important - but not the faintest what it's about. Here's a 6-point beginner's guide to get you started:
1. What is SEO?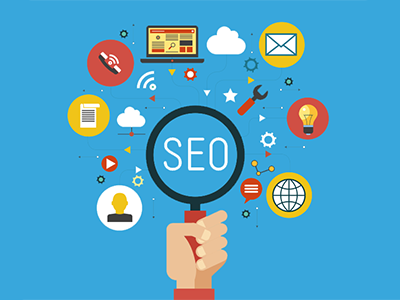 Search engine optimisation is about making your website easier for search engines – and in turn candidates or clients – to find. More visitors to your website, more eyes on your jobs, more placements. The easier it is for candidates to find your website on Google, the less reliant you need to be on job boards and other paid advertising too, so there's another financial incentive for recruiters to get basic SEO.
2. Where do I start?
Always start with a plan! What are each of the pages on your website and who are they aimed at? Is this page for clients or for candidates? What kind of candidates? From there, think about what that person would search for to find each page – break it down with a different search term for each page of the site.
3. What kind of search terms do you suggest for candidate pages?
Luckily it's pretty easy to figure out what active candidates are searching for – it's almost always "<role> jobs <location>". So, if you're recruiting maths teachers for the Middle East, "maths teaching jobs in Dubai" would be a good place to start.

If you're looking to dive a little deeper, Google's own Keyword Planner will give you an idea of how many monthly searches any given word or phrase gets. It'll also suggest similar words and phrases to help you decide which to target.
4. What's the keywords field in my CMS for?
Search engines used to use the meta-keywords tag, but these days they know what your keywords are by scanning the content instead. So it's no longer necessary to use keywords tag. If you do want to use it though, make sure to stick to only one or two keywords per page – some search engines will actually penalise your site if you stuff it up with too many.
5. How long should my content be?
There is no right or wrong answer here – it should be as long or short as it needs to be to get the message across. It depends on the page you're writing too – your homepage you'll want to keep concise, maybe around 200 words; but a news article could comfortably be 800 words or more. From an SEO perspective, the three things that matter most are: i) quality, ii) originality and iii) freshness. If you write unique content and update it regularly, you're onto a winner.
6. Where do my page titles go and what should they be?
Besides your actual content, the page title is the most important part of the page for SEO. You'll see it on search results here:


...and at the top of your browser when you're looking at the page.


They can be about 70 characters long before being cut off with ellipses, so keep them short and sweet. This is the place to whip out those keywords from your plan. Got a page spotlighting all your project management jobs in with a particular client? Try something like "Project Management Jobs in Dublin | ClientName".
This blog is an excerpt from our SEO for Beginners guide. If you found this helpful, you'll get even more answers on page descriptions, images and Google ranking in the extended download version. Download it for free below!
Credit: Image from Stuart Miles via freedigitalphotos.net

 
Ailsa Partridge
Ailsa is a technical writer and solutions engineer working at Instructure in London.
Subscribe to our blog and receive top content to help you reach, engage and recruit more effectively!