For a recruitment agency looking to stand head and shoulders above the rest, branding matters. To help you develop a strong agency brand, we've put together an eBook with everything you need to know to get started.
In our eBook, we'll look at how you create a unique and competitive online recruitment brand, covering things like values, voice and personality, alongside stylistic choices such as logos, fonts, and brand colours.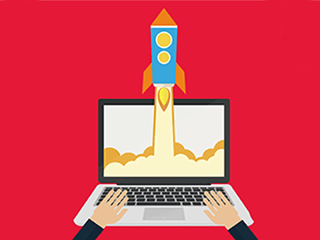 We focus on creating a compelling framework for your brand, based on your agency's values. This ensures you develop a consistent identity that rings out from every piece of branded content. This includes job adverts, web content, blog posts, client and candidate facing messaging, eBooks, social media updates - whatever the format, your content needs to be easily recognised as yours.
By defining your agency's values early on you'll find it much easier to stick to them as your agency grows. These values feed into everything and they shape your agency's identity. If you start with a strong collection of values that are unique to your agency, then you'll find it much easier to develop your brand.
Download our brand new eBook below and learn how to define your agency's brand values, how to develop your visual style, and how to stay 'on brand' as your agency scales and grows. From creating an effective logo, to picking your font and brand colours, we've covered everything you need to know to create a strong recruitment agency brand online.