Having a specialisation is a great selling point for your recruitment agency. More and more agencies are realising that most of the time, trying to please everyone ends with pleasing no-one. Think about it…if you were in the mood for a delicious, authentic pizza – would you go to World Buffet or classic Italian restaurant?
This is how clients feel about your agency. They want to know you're the best at what you do and that you have all the connections, resources and knowledge to make them an A-list placement – before they agree to hand over the cash. The catch? Niche positions can be seriously tricky to fill. Here're my top tips on finding the top talent for those difficult jobs.
Boycott vague job descriptions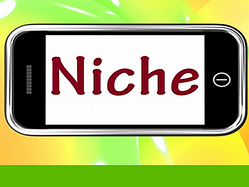 Vague job descriptions are bad at the best of times, but when it comes to specialised positions they are a total talent killer. Niche candidates aren't interested in any old job. If they're looking for a change it'll come down to the specifics, so make sure you provide them! Not only will this attract the right candidates, it should help to deter the wrong ones – as people who don't understand the jargon and responsibilities will be less likely to hit apply.
Knowledge conquers all
Knowledge of your job seeker and target audience will not only help you find them, it'll help them find you. Knowing things like where they're likely to visit when they're online, when and what thought processes and phrases they're likely to search when job hunting will all work in your favour. Taking the time to gather this information could potentially save you a huge amount of time long term.
Specialised advertising
This is where you take your new found knowledge from above, and put it to good use! Common sense says that if you advertise your job on any of the massive job boards, which have thousands of eyes on them daily, then you're going to get a lot of applications. And that inevitably means you're going to get a lot of irrelevant applications.
However, if you've done your homework and know of specialized groups, communities, social networking platforms or networks dedicated solely to professionals in your niche then these are the places to share your ad. Applications and hits are much more likely to be genuine and relevant here than on the bigger sites.
Tune in
Yup, it's that time of the blog already folks – I'm talking about social. It's highly likely that your niche candidates will be following and talking to a lot of the same people and companies on social media. They'll also be reading the same blogs, attending the same events, watching the same videos and tuning into the same webinars.
Make it your business to so the same. Think like them, and before you know it you'll start recognising the contacts and candidates who you want to be connected with.
And finally, earn a bit of R.E.S.P.E.C.T
As well as learning how to find and communicate with your niche candidates, it's essential to find ways to handle concerns from a candidate that may not respect you. They're specialists, experts and if they're hot in demand they'll sure as hell know it, so what could you possibly offer them that everyone else and their granny hasn't already tried?
You have to find a way to not only answer this question, but do so in a way that gets you the respect of the candidate you're trying to woo. As ever, you'll find that this probably takes more time than you'd like it too, but it's well worth it to gain a great reputation in your chosen niche.
Credit: Image from Stuart Miles via freedigitalphotos.net
Kara Shorthouse
Kara is a Digital Marketer based in Glasgow. In her spare time she loves a good gig, ponies and flattering Snapchat filters.
Subscribe to our blog and receive top content to help you reach, engage and recruit more effectively!