LinkedIn, Twitter, Facebook, and Google+ together amount to over 2,000 million users internationally – that's a lot of potential candidates. Most recruitment businesses have tried to incorporate social media into their activities in an attempt to reach this immense userbase, some with great success, but others have been disappointed with results or found them impossible to quantify. If you identify with the latter, it's not time to abandon social recruiting yet; it's time to develop a strategy.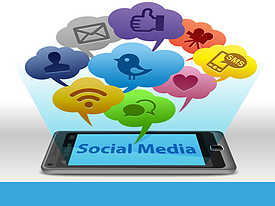 What do you hope to achieve?
When we ask recruiters what they hope to achieve with social media the response is often something vague like, "To attract more candidates." That's a good place to start but it needs some honing down:
• Specifically, what kind of candidates do you need to attract more of? Which skills do they have, what level of experience? What are their general interests?
• Why do you need to attract more of this type of candidate? Is it primarily to fill vacancies immediately or to grow a talent pool for future opportunities?
• How many candidates do you need to attract with social media to make it worth your while?
Drilling down into specifics should bring you from one general aim like, "We want to attract more candidates" to a set of more specific long and short-term goals like, "Attract a minimum of 10 new graduate developers per month for our talent bank", "Source 2 suitable candidates to put forward for the Customer Services Specialist role at Hawsoft", and so on. It's only with precise goals that you can choose the appropriate networks and later determine their effectiveness.
Which social networks are best for me?
Once you've established exactly what you hope to achieve, you can decide where and how to distribute your efforts. Each social network represents different demographics as well as different user behaviours.
LinkedIn is already part of most recruiters' social media mix, and for good reason – it's an ideal place to source candidates to fill vacancies fast from a vast range of industries. However, if you're looking for fresh graduates, you may have more luck finding them on Facebook or Twitter.
Unlike the other social channels, LinkedIn is a dedicated professional network, so everyone there is already thinking about careers. This makes it the perfect place to source potential candidates – but you won't be the only one getting in touch. LinkedIn is already saturated with recruiters competing for the same candidates, so work on making personalised approaches to stand out from the competition.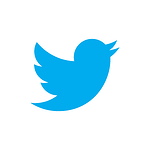 Twitter has great viral potential for getting your job ads out to a wider audience. We recently hired an intern at Firefish who we found on Twitter (along with two other final interviewees). One of our team put out a tweet asking if there were any budding graduate copywriters in the area to join a software company, along with a link to the job ad on our website. Within 24 hours it had been re-tweeted 30 times to over 6,000 users.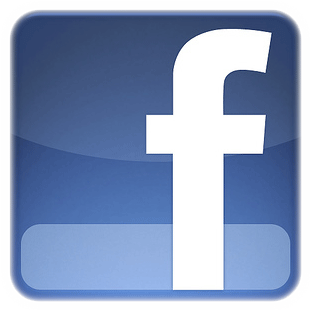 Facebook is still viewed very much as a personal sphere. Users are generally there to keep up with their friends and are anxious about the idea of recruiters invading that space, so it's not an ideal place to make direct approaches. On the other hand, it's a great place to build passive interest in you or your clients by sharing light content that's likely to appeal to your target candidates, such that when they do start to look for their next opportunity, you're at the forefront of their minds.

Google+ has over 400 million registered users, but suffers from a lack of engagement in most spheres. According to this study of 4 million Google+ users, 18-34 year old males in the technology sector are the biggest demographic on Google+, which may make it worth targeting for IT recruiters. The main benefits of using Google+ for most, however, will be SEO improvements that improve online visibility, indirectly leading more candidates to their jobs.
How can I begin to measure the ROI of social recruiting?
Social media is free, but your time isn't. To begin to establish the ROI of your efforts, tracking the hours spent on social recruiting is essential. If you're using multiple channels (e.g. LinkedIn and Twitter) then you may want to split this measurement down by network so you can pinpoint the ROI of each.
Next, you need the tools to monitor which online sources your candidates are coming from. Some recruitment software will help you with this, but if yours doesn't then Google Analytics is a free solution (we've got some simple instructions on getting Google Analytics set up here).
Once you've established the costs and have the tools to measure the number of website visits, candidate applications, and placements made from social channels (or other figures you set as your goals), you're well on the way to establishing whether or not your use of social media is proving cost-effective.
Related posts:
Why Won't Candidates Connect With Me on LinkedIn?
Getting Started with Social Recruitment on Facebook
Ailsa Partridge
Ailsa is a technical writer and solutions engineer working at Instructure in London.
Subscribe to our blog and receive top content to help you reach, engage and recruit more effectively!