A talent pool is a segment of your candidate database that contains your best current and future placements. Think of it like a digital space (or pool!) in your CRM where you can stockpile excellent candidates so they're ready to place the minute you have a new job on.
There's nothing worse than having to trawl through loads of candidate data to find a suitable match when a job comes on – only to lose out to a competitor because you weren't able to get your shortlist over in time!
With talent pools, you can simply dip in, select the best candidates for the job and fire them over to your client for consideration ASAP.
Here's a few ways you can start maximising your talent pools to make more placements.
Recruit ahead of yourself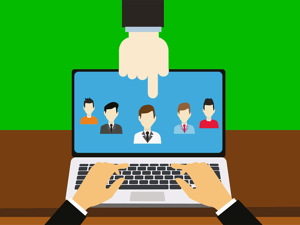 Consistently filling your talent pools with excellent candidates is a great way to get ahead of the game. If you spend some time proactively stockpiling candidates you know you can place, this means you'll be ready to pounce as soon as you have the right job on.
To do this, set up talent pools with specific requirements based on the candidates you know you normally make money from. For example, if your last 5 placements were mid-level developers in Manchester, create a talent pool with this criteria.
You can then begin finding new candidates to add to these talent pools so your network is getting continually stronger. The key is to laser focus on these areas so you're concentrating on building a network of candidates you know you can place at some point – think of it like recruiting ahead of yourself.
Engage passive candidates with content
Regularly keeping in touch with the candidates in your talent pools through your CRM can provide you with insights that will help you detect when a candidate is ready for a move before they've even admitted it to themselves!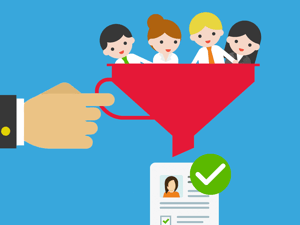 Build campaigns to go out to your specific talent pools and use the tracking data to decide who to reach out to. A good recruitment software will have the tools to tell you which candidates are clicking on your campaigns, visiting your recruitment website, viewing job alerts and other behaviours that suggest they might be ready to become active on the job market.
This allows you to get in there and call the candidate before your competitors do! It's the perfect passive candidate engagement strategy.
Use live talent pools to react quickly
Firefish talent pools are live and dynamic, meaning the second a candidate meets your set talent pool criteria, you'll know about it.
Whether it's a new candidate entering your CRM with the right criteria, or their job preferences have changed, they'll automatically be added to your talent pool and you'll get a notification so you can react quickly.
Live talent pools save you so much time and effort. Years ago, I worked with a client who was so specific with their hiring needs that finding candidates who met their requirements was super rare. My strategy with them was simply to send them over any candidate I came across who matched their usual requirements and they would interview them straight away.
Just think about the extra placements I could have made if I'd had a live and dynamic talent pool set up instead of trawling through job boards everyday!
Here's a quick video that explains how live talent pools work: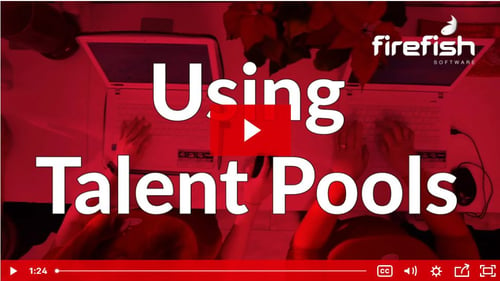 Use talent pools to get exclusivity on roles
What better way to convince a prospect to offer you exclusivity on a role than to show them just how relevant your candidates are to their hiring needs?
You can easily anonymise your talent pools so you can present them to your clients without giving away any personal details on your candidates.
You can even do set it up during the call – it just takes three easy steps:
Step 1: Ask your client to describe the dream candidate to you
Step 2: Create a talent pool that matches these specific requirements
Step 3: Offer your client exclusivity over these candidates for a specific time frame.
Setting a timeframe will create a sense of urgency and help get your candidates on the shortlist quickly.
And even if none of your candidates are selected for interview, you've got a nice talent pool of quality candidates you can spec out to other clients to maximise their chances of landing a new job.
Now all you need to do is start building up your talent pools with the best candidates in your niche. The eBook below will take you through the best sourcing strategies, step by step.
Beth Williams
Awesome Aussie Beth is an experienced recruiter and Growth Executive here at Firefish. She has a huge love of the industry and a real passion for helping recruiters to change the way they recruit.
Subscribe to our blog and receive top content to help you reach, engage and recruit more effectively!