Waiting on clients, waiting on applicants, waiting on the phone to ring – the recruiter's job is often a reactive one.
But it doesn't have to be. Some recruiters can predict the future. How do they do so? By proactively digging deep talent pools.
Read our recruiter's guide to talent pools and find out how you can glimpse the future too.
What is a Talent Pool?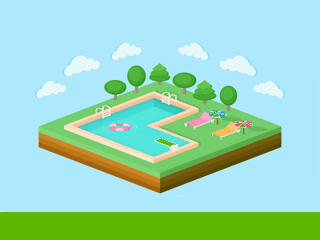 A talent pool is a database of people that suit the sector(s) you recruit within but aren't suitable for any jobs you're currently working to fill. It lets you stockpile excellent candidates, building a resource that's ripe for targeting when a relevant job comes along.
Some recruiters use talent pools in a more 'micro' sense. They'll set one up for a specific role in order to dazzle a client with a selection of outstanding candidates, each one cherry picked for the vacancy in question.
In other instances, a recruiter might gather candidate data for extremely hard to fill roles. As soon as a candidate who matches the requirements is added to their database, a recruiter will place them in the talent pool. This means that they have a resource of highly skilled candidates 'waiting in the wings' meaning there's no need to search or trawl through loads of data. A recruiter simply has to select the best candidate(s) for the job.
For recruiters, talent pools are an effective way to monitor and interact with candidates whilst also increasing the chances of filling placements. Plus, these pools can be segmented according to your niche/area of specialisation. Some common ways to categories your talent community are:
Candidate profession
Industry sector
Whether they're passive or active
Salary band
Education
The Benefits
The best bit about talent pools is the fact they can greatly reduce the time to hire ratio. In well maintained talent pools, if an urgent hire is needed, excellent candidates with relevant skillsets can be found quickly.
Plus, talent pools also reduce the cost of hire. As a talent pool is usually moderated through an Applicant Tracking System (ATS) there's potential to automate some of your communications with candidates.
For example, you'll need to maintain and tend to relationships with candidates. Automated email messages at carefully selected points in time, for example, can keep them warm until a relevant job comes along. Plus, a good ATS lets recruiters market adverts out to candidates. A recruiter can then track whether candidates have received, read, clicked through or applied to the advert.
Building a Talent Pool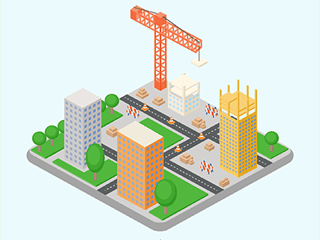 When it comes to building a talent pool, it's important to define a process. This has to be something that's scalable; something that recruiters can learn easily. It has to be simple to implement, limiting any logistical problems from the start.
Start by developing a clear plan. Focus on identifying talent needs in your sector and area of expertise. Strategic thinking will make all of the difference in the long run. Determine any supply/demand trends and figure out how you can capitalise on them.
Then focus on advertising your jobs, your agency, and your area of expertise. It's important to generate interest, and draw candidates to apply for your jobs. Then you need to store that data and actively engage with it. Make sure it's all up to date and shared with the right people in your agency.
Some good ways to collect candidate information include:
An online expression of interest form (get both passive and active candidates to opt in)
Advertise (maintain your presence in the job seeker market)
Use social media (great way to increase interaction/talk directly to candidates)
Then organise and segment the information you've collected. Keep your plan in mind, don't hold onto candidates you won't be able to place, and hone and refine your talent pool, only keeping relevant and usable candidate data.
The last step is to monitor and maintain warm relationships with the candidates in your database. Each segmented group will have different needs and interests, so focus on fulfilling and surpassing their expectations. Every interaction your recruiters have with them will develop brand awareness, so be careful what you say.
Then review the whole process. Determine what's working, what's not, and what needs updating.
Cultivating Your Talent Pool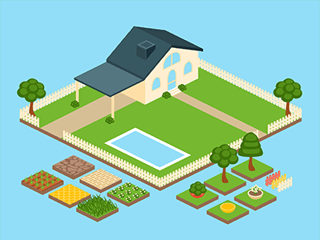 Whatever your process, and however you end up developing your talent pool, the important thing to focus on is tending it. Keep in touch with candidates; give them a call or send an email every few weeks to let them know you're still thinking of them.
The goal here is to keep up to date with candidates. You need to know what's changed in terms of their skills and aspirations so you can point them in the direction of suitable roles that are relevant to where they are in their career.
The Future's Bright
But only if you know what it holds. For a recruitment agency that wants to be successful long into the future, it's paramount to predict and anticipate hiring trends. This will lead to an agile and responsive agency that's capable of adapting to changes in the industry as and when they occur.