Facebook. It has been both the scourge and making of many a career. Let's be honest, which recruiter doesn't check out a candidate's Facebook page before any offer is made? These days, it'd almost be negligent not to! But it's a two way street. The most in-demand candidates are checking out agencies too and, if they don't like what they see, they're going elsewhere. How can an agency make sure their Facebook page is attracting, not repelling candidates?
A Picture is Worth a Thousand Words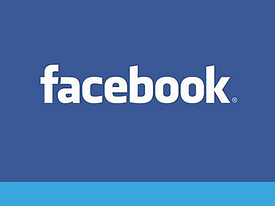 It's all about the pictures. Think about your own behaviour on Facebook: if you are presented with a dense paragraph of text and a striking image, which one catches your eye first? Active candidates may engage with a wordy post but in order to catch the passive butterflies, a funny, unusual, or interesting picture may be the feature which draws them to a job advert they might otherwise overlook.
Corporate Catwalk - Showcase Your Clients' Culture
While pictures are vital, variety is the spice of life, and so it is important not to overload a page with too much of the same thing. Balance is key! Here's another idea: use Facebook to showcase your clients' corporate culture. Clients will love it if you're giving them 5 minutes of fame and candidates are much more likely to apply for a job if they like the look of the working environment.
To use a well-known example, Google is famous for its relaxed office environments, and we have frequently seen pictures of its comfy-looking beanbags and tranquil sleep pods in the media. Google itself has promoted these images on its own Facebook page, as it gives the corporation its USP as far as potential employees are concerned. Posting these kinds of images in the lead up to and during a vacancy advertisement campaign can ensure that you're catching those butterflies in no time.
Frequency & Facilitation – How to Capture Your Audience
Facebook posts can be lost due to the volume of content being posted daily: unless someone likes, comments or shares at the time, they get pushed further and further down a user's feed until they cease to have any impact at all.
In order to avoid this, it is crucial to post statuses at a time when they will be seen by a wide audience, for example during commuting hours or in the evenings. While paid apps like Hootsuite solved this issue by scheduling posts for users, Facebook itself now provides this service completely free of charge. Using this tool means that the odds of audience engagement are greatly increased, and it is possible to schedule posts up to six months in advance, meaning that a recruitment campaign can be precision planned well in advance.
One more thing to note: while it can be tempting to post every day to promote a vacancy, a day or two's gap between job advert posts avoids an air of desperation!
A Free Lunch? Promotions & Their Effectiveness
One thing Facebook users appear to love is a good competition. 'Like and Share' posts and their ilk are frequently used by companies to boost engagement with a page, but how can this work from a recruitment point of view?
Just like any other industry's promotions, the prize should be related to the service. A promotion such as a referral bonus for a tricky-to-fill position could be just the ticket for tapping into Facebook's talent for spreading the word. The beauty of Facebook is that it shows other users their friends' activity within the system. If a suitable candidate's friend was to like a page, it will then appear on the candidate's wall, which the candidate could then like and engage with, which means it will appear on someone else's wall…. into infinity and beyond. The potential reach of Facebook is unparalleled, and promotions are a sure-fire way to tap into this wildfire capability.
So what's stopping you finding the perfect candidate? Facebook is the ideal tool for recruiting for free. It is accessible to a huge audience and provides a stage for the presentation of a great job opportunity. If used correctly, Facebook has the potential to be one of the most far-reaching recruitment tools available. The social media age is upon us, so we best get involved.
Gianna Legate
Gianna is a graduate of English who combines her passion for the written word with a vested interest in technology and interactive media.
Subscribe to our blog and receive top content to help you reach, engage and recruit more effectively!