Of all social media platforms, Facebook is the one that you can quite reasonably say that most people use – regardless of demographic it's the top social media platform in the whole world. But despite most recruiters being well aware of this, it's surprising how little the industry recognises the platform's massive potential when it comes to sourcing top talent.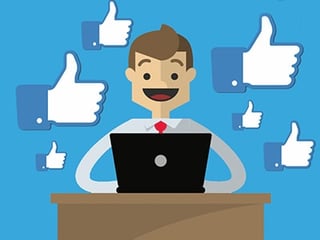 As a platform, Facebook is used by brands of all shapes and sizes as a tool to build brand exposure and drive traffic back to their company websites.
But for recruiters, the potential is there for Facebook to also play a vital role in how agencies do their daily business: If used intelligently, the world's favourite social media platform can also be a serious talent magnet.
In this eBook, we'll explore why Facebook should be a vital part of every agency's recruitment strategy as well as their social media strategy.
What's in the eBook?
How to advertise a job vacancy on Facebook
How to optimise posts to attract great talent
How to use Facebook targeting to reach ideal candidates for a role.
Read on for your step-by-step guide on how to create an awesome Facebook recruitment campaign - cast your bespoke Facebook sourcing net so the perfect candidates swim straight to you!
Katie Paterson
Katie once headed up the Firefish blog and marketing team. She now works as a freelance copywriter and continues to contribute to our award-winning blog.
Subscribe to our blog and receive top content to help you reach, engage and recruit more effectively!