Have you ever told someone that your a recruiter only to be greeted with a look as though you've just told them you were in the business of body snatching? Like estate agents, bankers and politicians, recruiters are not ranked very highly in the list of favourite vocations.
But don't get too disheartened! There are plenty of reasons why being a recruiter awesome - here's my top 10:
1. You change candidates' lives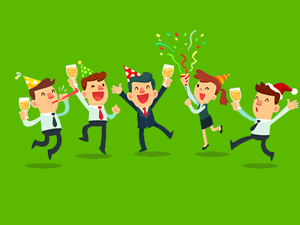 The most important part of a recruiter's job is finding the perfect candidate to fill that job. Ok, so it may take a lot of phone calls, meetings, and emails until you find them, but how great does it feel when you have taken someone through the whole recruitment process then secured them their dream job?
Knowing that you've helped change someone's life for the better is an amazing feeling, and the satisfaction you get from this doesn't get much better.
2. You have lots of independence
Unlike many professions, recruiters have a great deal of autonomy over their day-to-day workload. Once you have your targets in place, how you reach them is entirely up to you. You have the freedom to manage your own daily tasks however you see fit.

If you're continually gaining more business and getting people into jobs, your independence will continue as you build trust between yourself and your managers.
3. You earn good money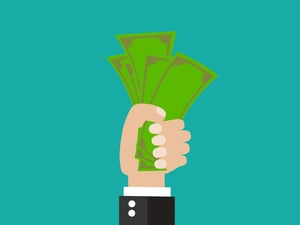 If you work hard to get results, you get rewarded - that's the basics of recruitment! This means your pay can have no limits if you continue to do well.
Unlike other jobs where you can work for years without as much as a 1% pay rise, recruiters have more control of their own fate. If you can place more candidates into roles then you're much more likely to be rewarded for the work you do, which is great motivation.
4. Recruitment has lots of job variety
No two days are the same in this job. One day you could be out meeting clients discussing a business deal, the next you could be at an assessment centre guiding a group of people towards gaining a job.
Every day is different - one thing's for sure, being a recruiter certainly isn't boring!
5. You get to meet lots of new people
One is the best things about being a recruiter is getting the opportunity to meet so many different and interesting people.
From CEO's to graduates, you get to meet a wide variety of people from all walks of life. It's a job where you make friends, not just associates.
6. The competition can be thrilling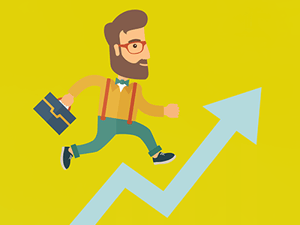 If you enjoy competition then recruitment is the perfect career for you!
As so many jobs are advertised by numerous recruitment agencies, you have to be on your toes at all times to beat the competition.
And when you do the feeling is tremendous! Knowing you've come out on top, above all the rest is a feeling you don't get in many other jobs.
7. You learn lots of transferable skills
As businesses in every industry need recruiters, the chances are that throughout your career you will be involved in recruiting for more than one sector.

This gives you the opportunity to be constantly learning the ins and outs of other industries, which is really invaluable.
The knowledge you gain can be helpful if you ever decide to make a career move, as you'll have picked up in-depth industry knowledge and related skills, and best of all - a huge network of valuable contacts!
8. You improve clients' businesses
Any business knows they have to hire the best talent to achieve the best results. If you hire someone for your client who goes on to become a fantastic employee, then your client is going to be extremely grateful.
And there's no denying that's a good feeling!
9. Being a recruiter is incredibly rewarding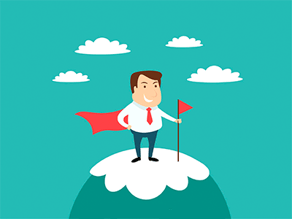 It's not all about the financial rewards (although this helps!).
The feeling you get when you successfully place someone in a job they want to do is extremely rewarding as well.
Getting a new job can change someone's life completely, and you play a massive part in doing this.
10. Recruitment keeps you on your toes
How many people do you know who can honestly say their jobs are exciting? Probably not many, but recruiting is one of the most exciting and fast-paced industries to work in. Whether it's securing someone a job or closing a business deal there is always something thrilling going on!
If you're thinking about working in recruitment or you're already running a desk, download our eBook below to find out how you can become a Top Biller: