50% of recruitment agencies have now furloughed staff due to the Coronavirus outbreak and a further 16% are considering it, according to new data.
However, there's still a lot of confusion surrounding what recruiters can and can't officially do when they're on paid leave. Breaching the guidelines will come with serious penalties and businesses have been told to keep furlough records for five years, suggesting retrospective audits are likely too.
So what can you do to protect your business from any unintentional breaches of the furlough scheme?
Here's an overview of some of the main things you can and can't ask your recruiters to do while they're on furlough.
You can ask recruiters to stay visible on social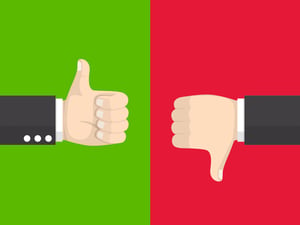 Being active on social media is a major part of every recruiter's job nowadays, and it's one of the few activities your recruiters will be able to keep up whilst on furlough.
As an employer, you can't stop your recruiters from posting on their personal social media accounts and technically, anything they publish is contributing towards their own personal brand, not the company's.
However, the important thing to stress to your furloughed recruiters is that they think carefully about what they post. Any social media activity that looks like they're actively sourcing talent or canvassing for new business opportunities will put your business at risk.
You can't ask them to speak to candidates and clients
Whilst your recruiters can certainly stay visible on social media – for example, posting content, contributing to industry discussions, etc. – you cannot ask your recruiters to keep in touch with their best candidates and clients as this would be considered work.
It's also a good idea to ask all your furloughed staff to clearly state in their LinkedIn tagline that they're on furlough so they're not left in an awkward position if clients or candidates get in touch with them about anything work related.
Which takes us to the next point…
You shouldn't let them access their email inbox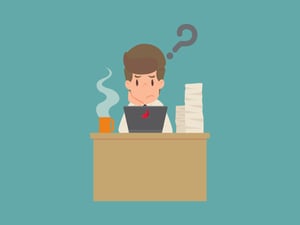 Government guidance doesn't explicitly address email usage, but anything that could be considered work puts your business at risk of a breach.
Therefore, the easiest way to protect your business fully is to redirect all furloughed workers' email inboxes to a manager and set an 'out of office' message clearly stipulating that they're on furlough and who to contact within the business instead.
This will make it impossible for any furloughed recruiter to accidentally blur the lines and prevents the company from being vulnerable to breaches over email.
You can encourage self-development
Just because your furloughed recruiters aren't working right now, doesn't mean they can't be proactively working on becoming better recruiters in their own time.
In fact, recent guidance suggests that furloughed workers should be encouraged to undertake training while on leave.
So have a think about what you can do to help your recruiters upskill whilst they're not working for you: What recruitment resources can you point them towards? Could you share content round-ups with them via (their personal!) email? You could also be encouraging them to attend online recruitment events (of which there are tonnes right now) to keep their finger on the industry pulse.
Any effort they put into self-development while on furlough will be good for business and will also show you who in your team is truly committed and ready to shine when business picks up again.
You can't give them access to the CRM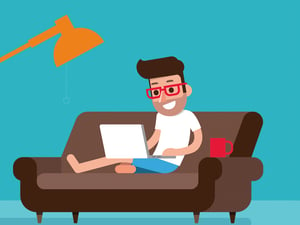 If you have a cloud-based CRM, the temptation is naturally there to ask furloughed recruiters to log in and help out by tidying up their data or doing any admin that no one else has the time to cover at the moment.
But even just asking them to sign in to the CRM puts your business at risk.
Any logged activity on your recruitment CRM would be a real read flag if the HMRC ever approached you for an audit.
You can include them in company updates
With your entire team now working remotely, it's a good idea to have regular company updates to keep everyone informed. Uncertainty about the future will be on everyone's minds, but even more so for your recruiters on furlough. Therefore, it's important to give them some indication of what's going on in the business even though they're not currently working for you.
Arranging a regular catchup with your furloughed recruiters to give them some insights into how business has been moving in their absence and what the current outlook is will be great for morale.
We all know the situation can change week-to-week, but just keeping your furloughed recruiters in touch with what's going on is important to keep them invested and motivated to hit the ground running as soon as you need them again.
A strong, positive company culture will ensure your furloughed recruiters still feel connected to the business while on temporary leave. Download the eBook below to see what a great company culture looks like in recruitment.
Katie Paterson
Katie once headed up the Firefish blog and marketing team. She now works as a freelance copywriter and continues to contribute to our award-winning blog.
Subscribe to our blog and receive top content to help you reach, engage and recruit more effectively!