You've built a great looking website and you've written some top notch job adverts to ensure they are appealing to the best candidates. You've keyword optimised your job ad title and description and now, most importantly, you want to get found on the web. But what can the search engines really see on your website?
Setting up webmaster tools with both Bing and Google lets you see what going on behind the scenes of your website. Not to be confused with an Analytics account (which will give you all the key reporting on website traffic for marketing purposes), Google webmaster tools provides you with detailed reports about your pages' visibility on Google.
Get started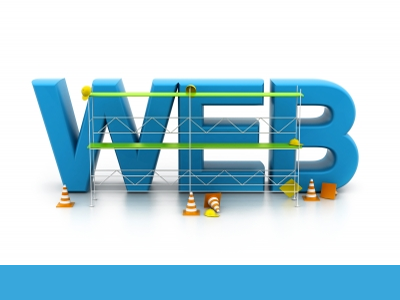 Getting set up is a piece of cake. Both Google and Bing have their own self-published guides to help you get started. I'd recommend you treat both of these with equal priority, as Bing is still the default search engine on Internet Explorer and many mobiles devices. Find the guide for Google here and for Bing here.
What next?
Once you are up and running there are a couple of important things to check:
1. You need to submit a XML sitemap
XML Sitemaps are most commonly created by your CMS system, if not, don't worry. You can create one for free - a simple search on Google will present some great sites like this one http://www.xml-sitemaps.com/
2. Ensure your website can be indexed
If you have a robots.txt file created for your website, make sure it's not blocking your most important content. All of the public pages on your website should be set to 'index' to make sure that search engines are crawling them, otherwise your agency won't appear in search results.
Getting a bit technical? Don't panic – these files are usually auto generated and may have already been set up by your recruitment software or website designer. If in doubt, double check with them.
Monitoring the account
As the name of the tool suggests these accounts are targeted towards webmasters or someone with some technical knowledge – but as a recruiter there are some basic health checks you can review to make sure your job adverts can be found on search engines.
HTML Improvements
This section will highlight any issues or items to consider improving; for example duplicate title and header descriptions. Remember when writing page titles and descriptions to keep it unique.
Search Queries
These are not as detailed as Google Analytics organic keywords reports, but this is a handy tool to review the keywords candidates used to find your website, particularly if you have a large percentage of "Not Provided" results in your Analytics results.
Crawl Errors
Check this section regularly, or every month or so - if you have lots of 404 errors pages you need to look at getting these fixed. It could be as simple as having your tech support put some 301 redirects in place, so don't ignore them! Remember if Google or Bing try to crawl your website and keep getting errors, eventually they will stop trying to list your website!
Sitemaps
This is where you need to upload and test your XML sitemap. This page tells Google and Bing how often you update content on your pages, so they know to crawl and index your website more often – ideal for daily job adverts going out!
Sooz Kinsella
Sooz Kinsella is Marketing Manager. In her spare time she loves to spend time with her family.
Subscribe to our blog and receive top content to help you reach, engage and recruit more effectively!