According to a survey conducted by Glassdoor, a strong employer brand can woo passive candidates. They found that 84% of participants would consider leaving their current company if another employer with an excellent reputation offered them a job.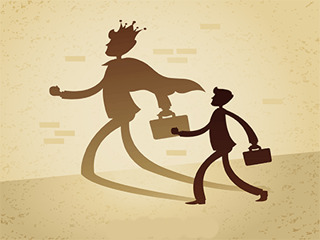 On top of that, 69% of those surveyed said they would decline a job offer from an employer with a bad reputation – even if they were unemployed.
Employers should note that 3 in 4 full-time workers are open to or are looking for a new job, and the average job seeker uses 18 different sources when searching for a new role.
It's apparent that an employer's brand needs to be compelling in order for a business to stand out and draw in relevant and engaged candidates (and keep the employees it's got).
What is Employer Branding?
An employer's brand reflects the way that it's perceived. It's shaped by the way a business acts; from the way it treats its staff, to the way it conducts business. A good employer brand marks a business out as somewhere that people want to work, ensuring that current employees stay, and there's a steady stream of new applicants too.
An employer's brand affects every aspect of the business; from the way it speaks online, to the content of its job offers; to the things its employees say, and the types of perks and incentives it offers.
Why Employer Branding Matters

Graph from Statista. After social media, employer branding is seen by decision makers as the most important business asset to work on.
According to Career Builder, more than half of employers struggle to find qualified candidates with the appropriate skills to do the job they're hiring for. On top of that, the majority of employers say that making a bad hire is far more costly than leaving a position open.
By developing a magnetic employer brand, a business can focus on promoting the aspirational aspects of its culture, alongside the things that differentiate it from other employers within a similar niche. This often puts a business in the enviable position of having a wide pool of relevant candidates to pick from. It can make a business more competitive by ensuring that it stands out from the competition due to its values.
A strong employer brand can increase the amount of applications received when a job vacancy comes up. It can lead to better engagement from staff members too, as they know what a company stands for, and they know what collective goals they're all working towards.
It's also something that's important to candidates when it comes to evaluating potential vacancies. Career Builder found that 56% of job seekers ranked employer brand as the deciding factor when choosing a new job.
Workplace Culture
Company culture is a vital part of employer branding. The Talent Board (a research group that studies the job candidate experience) discovered that 41% of all candidates search for information about a company's culture before they apply for a job. Workplace culture then is one of the first screening tools, and it's important to consider how it shapes a candidate's perception of an employer's brand.
Unlimited holidays, for example, show that you trust employees. It means that employees are expected to find their own drive and motivation, in the process fostering greater creativity and responsibility. Modern open plan offices, pool tables, table tennis tables, snazzy coffee machines, free gym membership – this all adds to a sense of culture, further shaping a candidate's idea of what an employer's brand stands for. It makes it easier for a candidate to know if they would be a good fit for a job vacancy before they hit apply, saving everyone time and effort in the process.
Brand Advocates and Ambassadors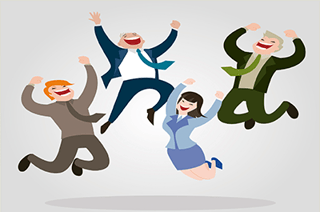 Current employees are the best advocates and ambassadors of your employer brand. It's easy for business leaders to pitch the benefits of their workplace, but it takes current (and former) employees to really sell it. Consider asking employees to write blog posts for the company website, build their own social media presence, and develop personal brands that exist harmoniously with the overarching company brand.
As Emilie Mecklenborg said in an interview with Jibe's Michael Altiero:
'People trust people more than brands. When employees share their stories, it brings their experiences to life and makes them relatable. Sharing these experiences resonates with potential candidates who can picture themselves in their position.'
A strong employer brand differentiates a company from its competition. It gives a business a human voice leading to increased engagement and a larger, better tailored audience. In an increasingly candidate-centric marketplace, a business needs to offer more than just a job in order to be attractive to excellent and relevant candidates.
Every interaction that a candidate has with a company shapes his or her perception of its brand. Opinions change, markets change, and businesses need to adapt and keep abreast of relevant industry trends. This approach will ensure that an excellent employer brand stays that way, and a company can keep enjoying the benefits that come along with it.
Developing employer branding is a long term investment that ensures a company will stay competitive into the future, attracting talented employees, and retaining them too.