Providing the best possible candidate experience should always be a recruiter's top priority, but in our current talent-short market, it matters more than anything.
But we all know recruitment involves a lot of plate-spinning during busy periods, and sometimes this means the occasional plate can drop (we're only human after all!).
For the candidate, unfortunately this can be enough to make them turn their back on your business, or even leave you a bad review online.
The good news is, this is where automation has really transformed the recruitment process in recent years. With the right recruitment software, plate-dropping should never be a risk your team need to worry about, as good tech leaves no space for human error.
Here are four ways recruitment software can automate parts of the hiring process so your recruiters can offer the best experience possible to candidates and make more placements as a result.
1. Improves candidate-recruiter communication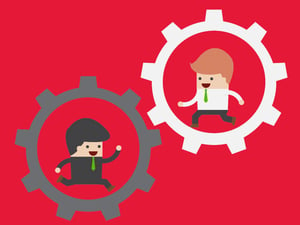 Keeping in touch with candidates at the right times and with the right information is a huge part of providing a positive experience. We all know candidates hate waiting around for feedback – they will lose interest quickly if no one keeps in touch during the hiring process, and in a candidate market, the risk of this happening is even higher.
Your recruitment CRM should reduce response times substantially and ensure no candidate ever slips through the cracks.
For example, your recruiters can set triggers to help them prioritise candidate follow-ups, create daily to-do lists that will notify them of who they need to reach out to and when, and allow them to send messages (whether that's email, text or calls) directly from the CRM so they can send more messages in less time.
2. Empowers recruiters to support candidates through application
As much as 60% of job seekers will start an application but never complete it. A good recruitment CRM remind the candidate that they haven't completed the application, give them an update on their progress for motivation and most importantly – let your recruiters know when this has happened too.
An unfinished application creates an opportunity for your recruiters to reach out personally to the candidate to see if they can help them overcome any road blockers that are getting in the way of them completing the application.
In this sense, automation can also give your recruiters valuable insights into the journey candidates take when applying to your jobs and identify any areas that could be improved.
3. Keeps everything relevant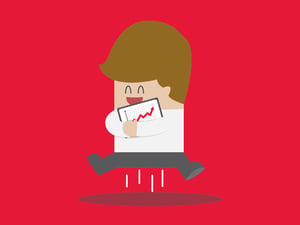 There are more vacancies on the market at the moment than there are candidates to fill them, and this means that candidates can afford to be choosey about the recruiters the're happy to talk to.
With this in mind, a big part of providing a positive candidate experience nowadays is staying valuable and relevant with your outreach: Candidates don't appreciate time-wasters and they expect every interaction they have with a recruiter to be personal and relevant.
Recruitment software makes it easy to keep your outreach relevant to candidates by using CRM criteria to only match candidates to opportunities they'll actually be interested in.
Real-time insights also give recruiters the information they need to make sure their outreach is always timely and on point.
4. Decrease time to hire
We all know candidates get impatient and lose interest quickly in the hiring process if things take too long – and the hardest thing is that, more often than not, this is out of the recruiter's control.
There are loads of ways you can decrease time to hire using your recruitment software. For example, you can send automated messages to give candidates updates on their application progress to keep them engaged.
The goal with any form of recruitment automation is that it takes care of the admin to allow your recruiters to focus on the human parts of the job and providing the best candidate experience possible. The best recruitment technology will empower recruiters to have better conversations with candidates, make better decisions based on data, and make more right-fit placements as a result.
If you want to implement automation at your business, this eBook has everything you need to know to get started.
Katie Paterson
Katie once headed up the Firefish blog and marketing team. She now works as a freelance copywriter and continues to contribute to our award-winning blog.
Subscribe to our blog and receive top content to help you reach, engage and recruit more effectively!